2021 Nissan Leaf Continues To Push Above The Competition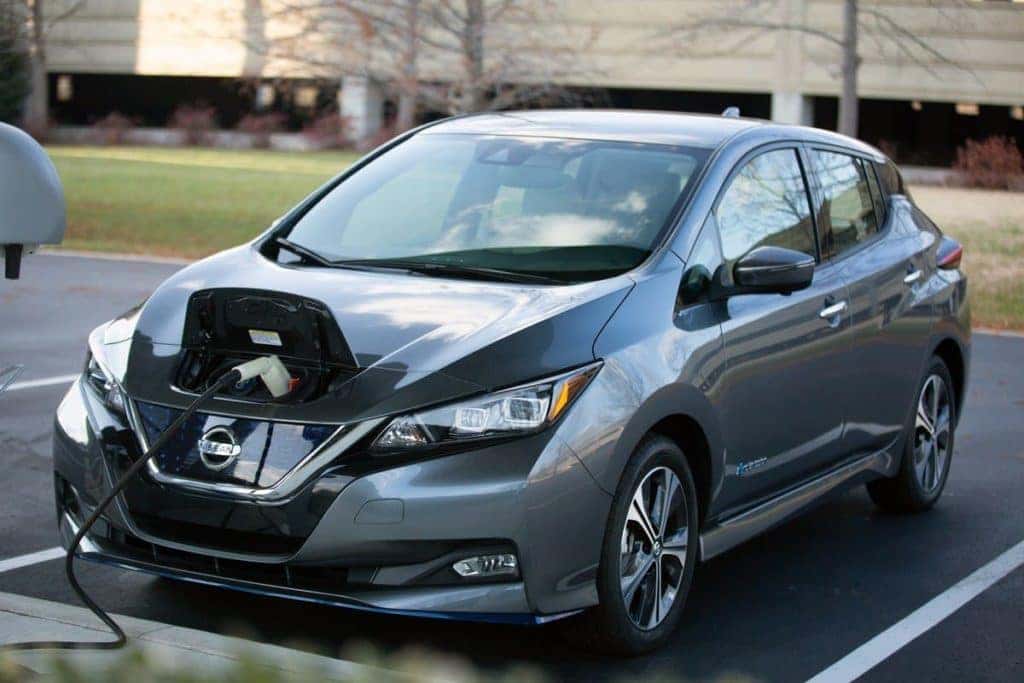 Photo credit: Nissan
The Nissan Leaf was the world's first mass-produced 100% battery electric vehicle (BEV), the five-door hatchback first debuted back in December 2010. Currently, in its second generation, the 2021 Nissan Leaf serves as one of the most affordable fully electric vehicles today. With a starting MSRP of $31,670 (Plus destination fee), the Leaf offering two different choices when it comes to battery options and a long list of available innovative features. Enjoy instant acceleration with Nissan's E-Pedal allowing drivers to uniquely start, accelerate, and brake all by using the same pedal. Let's not forget the benefits of owning an electric car, saving on fuel, tax credit incentives, and zero-emissions are just a few of them. Now, for a look inside the 2021 Nissan Leaf.
What Makes The 2021 Nissan Leaf Unique 
The 2021 Nissan Leaf has left its footprint when it comes to advancing technology, creating the template and expectations an electric car should be. Inside the Nissan leaf, buyers can enjoy a spacious cabin with centrally located controls integrated by Nissan's latest connect software interface. A 7.0-inch digital readout display features a large analog speedometer and can be reconfigured to show a variety of display options to allow drivers to use what they need best. The 2021 Leaf's seats are La-Z-Boy level comfort, with a spacious rear seat and trunk for cargo. Nissan also offers the available Bose Energy Efficient Series premium audio system that comes with seven small, lightweight, and strategically placed speakers throughout the cabin. Connect with the Leaf via a compatible smartphone to connect with AppleCarPlay and Android Auto integration.     
What Powers The 2021 Leaf 
The 2021 Leaf is offered in five trims including, SL Plus, S, S Plus, SV, and SV Plus. All coming with different options when it comes to rim size, safety features, and most importantly two battery options. The standard Leaf models come with a 147-horsepower electric motor that pushes power through the front wheels and is powered by a 40.0-kWh battery pack. This 40.0-kWh battery pack has the ability to travel an estimated 149 miles range. Upgrading to the available larger 62.0-kWh battery pack will increase that range to a more competitive 226 miles,  with 214 horsepower while managing to accelerate from 0-60 mph in 7.4 seconds. Easily able to charge with a standard household 120-volt outlet or a more powerful 240-volt outlet, the 2021 Leaf 40 kWh charges fully in eight hours and the 62 kWh in eleven. Interested in driving a new Leaf today? Let Us Help at John Sisson Nissan                          
Where To Drive New Nissan Vehicles? Come To John Sisson Nissan!
Are you excited about getting a new car? So are we! At John Sisson Nissan, we're more than excited to help our customers, we're thrilled. Looking for a new option to buy or lease? Take a look at our newest vehicle inventory or our quality pre-owned vehicles. We can help sell your current vehicle or bring it back to life like new with an online service appointment at our service center. Allow our professional techs to get started on all repairs or maintenance work.
We're here to help with any financial help, needs, or suggestions to help make paying for a vehicle easier. Stop by John Sisson Nissan today and see what we can do for you right now