2022 Nissan Z August Debut is Closing in Fast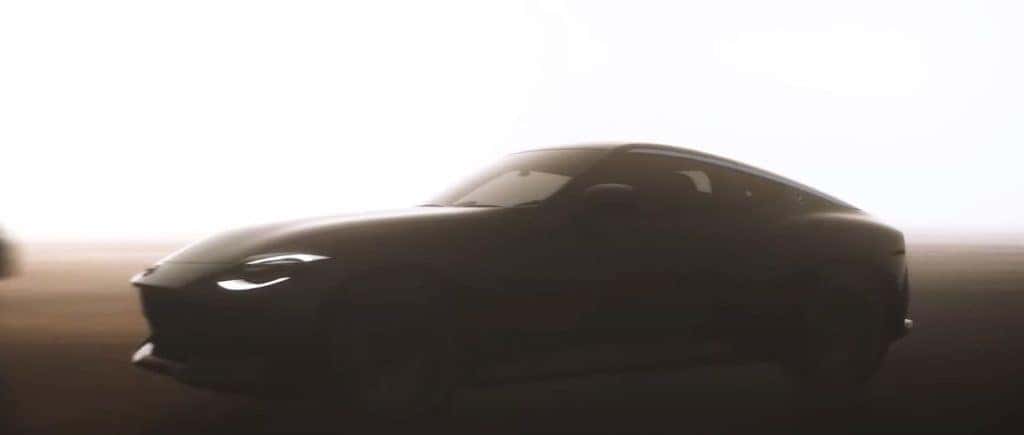 Photo credit: Nissan
Nissan is closing in on the 2022 Nissan Z debut right around the corner, the automaker is set to debut the vehicle on August 17, 2021, in New York, New York. The Nissan 350z and 370z have set a standard when it comes to Nissan performance vehicles while taking some advice from their big brother the 2022 Nissan GT-R. The 2022 Nissan GT-R gives buyers a thrilling experience with intense acceleration, powered by a twin-turbo 3.8-liter V-6 engine that produces 600 horsepower. Nissan has proven to be a leading automaker in performance vehicles. Although many Nissan fans believe they have seen the new Nissan Z-Car they are dreaming, Nissan has only shown teasers of the prototype of the Z but has not confirmed it to be the final edition. 
"The Z represents the joy of driving in its purest form and has helped shape Nissan's DNA as a passionate, innovative challenger," said Nissan CEO Makoto Uchida. "Ever since the first generation, it has captured the hearts of car enthusiasts all over the world. That's why we're so excited today to be able to say to them: Yes, the next one is coming!"
The 2022 Nissan Z will be powered by a 3.0-liter twin-turbo V6 that sends power from the rear and is capable of creating an estimated 400 horsepower. Enthusiasts are left to hope that Nissan will make a high-performance NISMO variant that could get a higher horsepower engine under the hood. Nissan has promised buyers a six-speed manual transmission as standard on all 400Z trims, available driver-assistance features will keep drivers safe using Standard automated emergency braking with pedestrian detection, Lane-departure warning with lane-keeping assist, adaptive cruise control, and more. Nissan will soon reveal to the world the new 2022 Z that will carry the brand into the next generation. The automaker is geared towards moving into electric vehicles, buyers can hope to see a performance hybrid in the near future.
Nissan has been focused on growing its electric lineup, the Nissan Leaf has been instrumental in pushing the first affordable electric vehicle. Nissan is currently awaiting the all-new 2022 Ariya, the automaker's first fully-electric SUV. The 2022 Ariya will feature the latest technology and top-of-the-line performance. The 2022 Nissan Ariya is capable of producing 215 horsepower and 221 lb-ft of torque when equipped with a single motor. When equipped with the all-wheel-drive the  Ariya produces 389 horsepower and 443 lb-ft of torque placing the 2022 Ariya high on the list for electric vehicles. Nissan is ready to begin a new era with zero emissions and an all-new lineup of electric vehicles. Ready to drive a new Nissan vehicle? 
Drive New Nissan With Our Help at John Sisson Nissan Today!
At John Sisson Nissan, we're more than excited to help our customers and we have the right staff to make it happen. Searching for a new option to buy or lease? Take a look at our newest vehicle inventory or our quality pre-owned vehicles. We can help sell your current vehicle or bring it back to life like new with an online service appointment to our service center. Allow our professional techs to get started on all repairs or maintenance work.
We're here to help with any financial help, needs, or suggestions to help make paying for a vehicle easier, Apply for Auto financing. Reach out to us and see what we can do for you today at John Sisson Nissan.