2023 Nissan Z In Line To Receive The "2023 North America Car of The Year Award"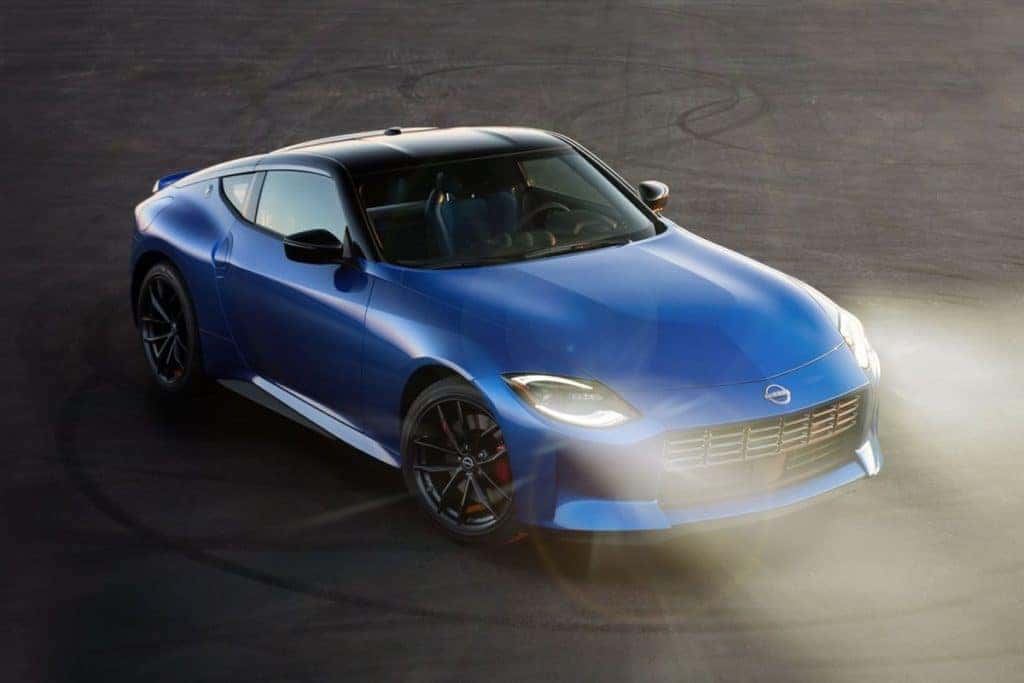 Photo credit:Nissan
Nissan is pleased to announce that the all-new 2023 Nissan Z was positioned as one of three finalists to receive the 2023 North American Car of the Year award, honoring a legacy of more than 50 years and delivering great news to fans around the world. Winners will be chosen by a panel of 50 leading automotive journalists from the U.S. and Canada, the winner of the 2023 North American Car of the Year award will be announced on January 11, 2023. Let's talk more about the new 2023 Nissan Z and the North American Car, Truck, and SUV of the Year awards. 
The 2023 Nissan Z represents affordable sporty models in the modern era and its breakthrough development was made possible by the hard work of Nissan's most skilled designers and engineers. The 2023 Nissan Z features a rather sleek and sporty exterior design with a long hood and a round hood that gives the new Z a look that communicates respect. Inside the hood of the 2023, Nissan Z is a 3.0-liter V6 engine that gives a fairly large power increase compared to the previous generation. The engine is rated at 400 horsepower at 6400 rpm and 350 lb-ft of torque from 1600 to 5200 rpm, by increasing the 2023 Nissan Z's 3.0-liter V6 engine by 68 horsepower and 30 percent torque, the vehicle receives a 15 percent improvement in 0-60 mph acceleration and is also able to deliver a sharp and smooth response to driver input. 
To achieve the large increase in 2023 Nissan Z engine power and give a more precise response, a small-bore turbocharger and turbo speed sensor were added to help the top-load speed utilize the full capabilities of the turbocharger. The 2023 Nissan Z's twin turbos give a better balance of power output and response time. By using an electronic variable valve timing (e-VVT) intake valve system, the 2023 Nissan Z gets the optimal response that adjusts intake valve timing on the fly for a great response and fuel efficiency in a variety of driving scenarios. 
The North American Car, Truck, and SUV of the Year awards are presented to the most outstanding new vehicles of the year. Several factors such as innovation, design, safety, safety, handling, value, and driver satisfaction are taken into account for a vehicle to receive this great recognition. The celebration presents the awards in three categories which are "North American Automobile of the Year™", "North American Truck of the Year™" and "North American Utility Vehicle of the Year™". Each award is presented by an independent panel of automotive journalists from the United States and Canada making the awards even more unique as they are not presented by a single publication, website, radio, or television station.
Drive New Nissan With Our Help at John Sisson Nissan Today!
Are you excited about getting a new car? So are we! At John Sisson Nissan, we're more than excited to help our customers, we're thrilled. Looking for a new option to buy or lease? Take a look at our newest vehicle inventory or our quality pre-owned vehicles. We can help sell your current vehicle or bring it back to life like new with an online service appointment at our service center. Allow our professional techs to get started on all repairs or maintenance work. 
Looking for options with any financial help, needs, or suggestions to help make paying for a vehicle easier? Apply for Auto financing. Stop by today and see what we can do for you at John Sisson Nissan right now.