2024 Nissan Frontier Hardbody Edition Pays Homage To The Original Truck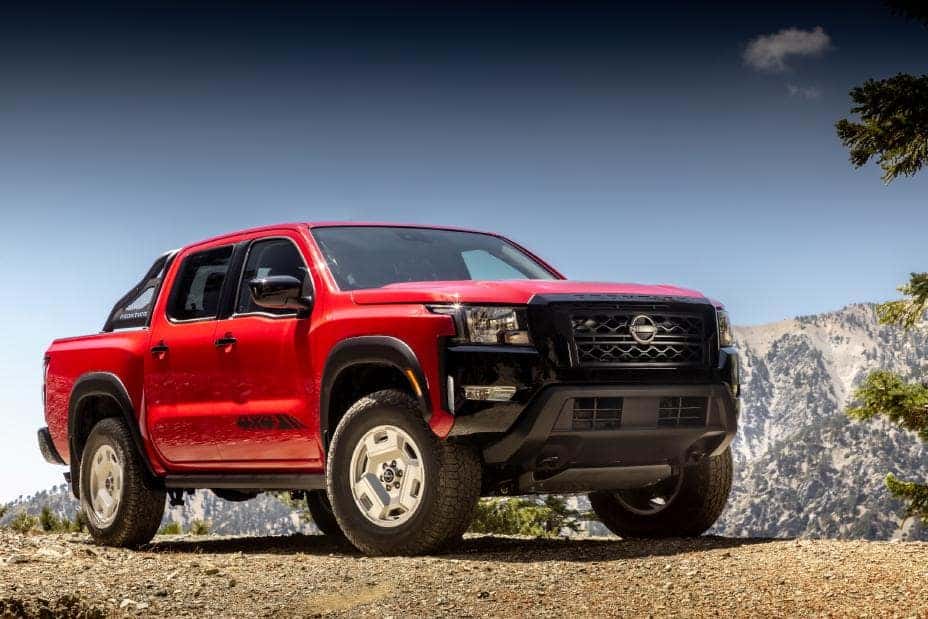 Photo credit: Nissan
Nissan's new 2024 Frontier Hardbody is much more than just a pickup truck, keeping a radical look with a retro yet modern design, commemorating Nissan's 1980s pickup trucks. The new SL version of the 2024 Frontier Hardbody introduces a host of premium features. Keeping the Frontier at the forefront as the ideal truck for work, city life, and outdoor adventures. The versatility of 2024 Frontier allows for buyers to experience all the features of a normal truck without the overwhelming fuel prices and trouble finding parking since it's not a full-size truck. 
The 2024 Frontier Hardbody represents the legendary durability and ruggedness that characterized Nissan trucks in the 1980s. The 2024 Frontier Hardbody will be available this fall with an MSRP of $29,770 (Plus destination fee), making the truck one of the most affordable in its class. The 2024 Nissan Frontier features the Hardbody Edition package with a design like the 1980 Nissan Hardbody truck features three-spoke 17-inch alloy wheels that mirror rims from the original truck. In addition, the 2024 Frontier Hardbody adds an aluminum skid plate, black over-fenders, a black side rail, mud flaps, and a bed-mounted sport bar to add to its aggressiveness. Just like the classic Hardbody, the 2024 edition features black-painted bumpers, mirrors, door handles and grille.
"We took some of those design elements and modernized them. Even if you don't recognize or remember the original Hardbody, you'll still say, 'That's a cool truck," said Hiren Patel, lead designer for the project at Nissan. Design America, a division of Nissan North America, Inc.
The 2024 Frontier Hardbody features state-of-the-art technology that allows drivers to stay informed, entertained, and connected with advanced driver-assist features. The truck features a 7-inch driver-assist display and an 8-inch touch-screen infotainment display, and each display features Apple CarPlay and Android Auto. In addition, the truck features a wireless device charging pad, keeping the driver's phone charged without the need for a cable. Another strong feature of this new Nissan truck is that it includes a 10-speaker Fender premium audio system, an Intelligent Around View monitor (available on POR-4X models only), and a Wi-Fi hotspot.
Performance-wise, the 2024 Frontier Hardbody features a solid foundation that meets customers' needs. Under the hood is a 3.8-liter direct-injection V6 engine capable of 310 standard horsepower that is perfectly matched to a 9-speed automatic transmission. A strong frame and a powertrain allow the truck to achieve a towing capacity of up to 6,640 pounds. The 2024 Frontier features four-wheel drive for additional traction and an electric shift-on-the-fly system that provides easy gear shifting between 2WD, 4HI, and 4LO modes. The new 2024 Nissan Frontier Hardbody is ready and equipped to take on any trail and adventure. Want to find out more about the 2024 Nissan Frontier Hardbody?
Drive New Nissan With Our Help at John Sisson Nissan Today!
Are you excited about getting a new car? So are we! At John Sisson Nissan, we're more than excited to help our customers, we're thrilled. Looking for a new option to buy or lease? Take a look at our newest Nissan vehicle inventory or our quality pre-owned vehicles. We can help sell your current vehicle or bring it back to life like new with an online service appointment at our service center. Allow our professional techs to get started on all repairs or maintenance work. 
Looking for options with any financial help, needs, or suggestions to help make paying for a vehicle easier? Apply for Auto financing. Stop by today and see what we can do for you at John Sisson Nissan right now.