2024 Nissan LEAF Will Arrive at Dealerships Soon at an All-New Low Price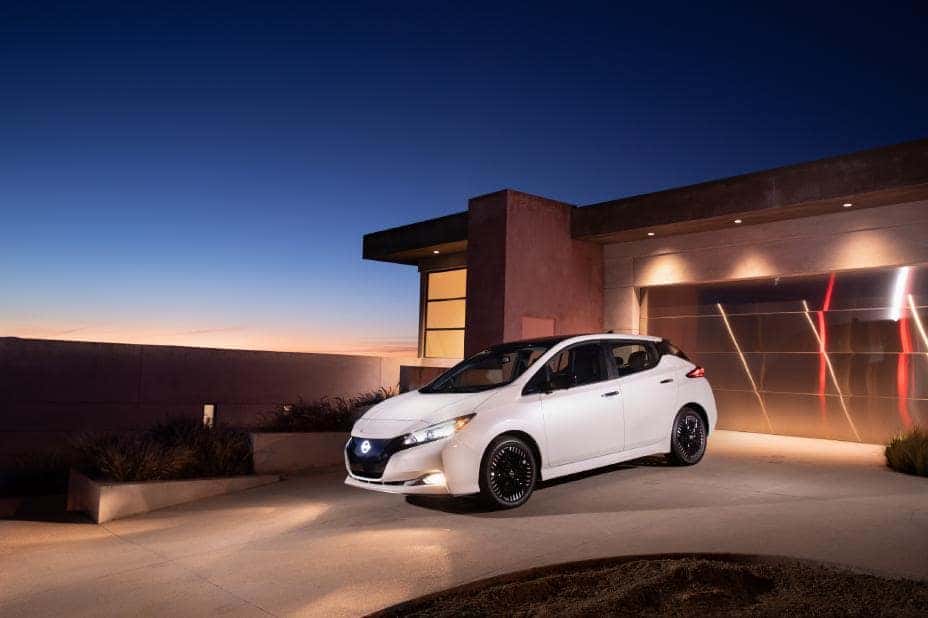 Photo credit: Nissan
For more than a decade the Nissan LEAF has maintained its position as the pioneering vehicle in electric mobility. The LEAF demonstrates an unwavering commitment to the electric vehicle (EV) vision. This great model was built to deliver innovative technology at an affordable price. The LEAF was the catalyst for the automotive industry's transformation towards more sustainable vehicles. With the launch of the new 2024 Nissan LEAF, the company marks an important milestone on the road to a sustainable mobility future. The 2024 Nissan LEAF is now available for sale at a Manufacturer's Suggested Retail Price (MSRP) of $28,140, making the 2024 Nissan LEAF a very affordable and attractive option for customers looking to take their first step towards electrification. 
This year Nissan has updated the 2024 LEAF lineup to include the 2024 LEAF S and LEAF SV PLUS, adding a fresh look to the exterior design of these vehicles with the addition of a new grille shape, a new front bumper molding, and new headlight styling. The interior of the 2024 Nissan LEAF models received an overhaul with the addition of a new black finish that was previously chrome-plated. The LEAF SV PLUS models feature an aggressive wheel design wrapped in 17-inch aluminum alloy. This refresh of the LEAF line-up reflects Nissan's commitment to keeping the latest designs with the sole purpose of satisfying customer needs and preferences by providing vehicles that fit diverse lifestyles.
The 2024 Nissan LEAF S features a 40 kWh lithium-ion battery and a 110 kW motor that enable the vehicle to achieve 147 horsepower and 236 lb-ft of torque. Using the charging port, this Nissan model can charge between 70 and 80 percent in just 40 minutes. In contrast, the 2024 LEAF SV PLUS model can charge up to 80 percent in 60 minutes because the vehicle is equipped with a higher-capacity 60 kW ion battery pack, giving the vehicle a longer range of 212 miles. The evolution of Nissan's LEAF line transcends the physical characteristics of the vehicle line, as the LEAF line has become a symbol of innovation and sustainability. 
All 2024 LEAF models are equipped with Nissan Safety Shield 360, a suite of driver assistance technologies that offer automatic emergency braking with pedestrian stop, blind spot warning and intervention, and intelligent lane intervention. The LEAF SV PLUS model also features ProPILOT assist. The new 2024 Nissan LEAF, now priced at $28,140 (Plus destination fee)., continues to move towards a world of sustainable and exciting electric mobility. With a completely new and updated design, the LEAF promises a fully electrifying driving experience that fits seamlessly into any lifestyle.
Drive New Nissan With Our Help at John Sisson Nissan Today!
 We're all about helping our customers enjoy their shopping experience. We have a friendly and passionate sales team that will make your buying, leasing or selling needs easy for any of our newest Nissan vehicle inventory. We're happy to be your dealership home. Considering a pre-owned vehicles? We have a whole bunch for other options to choose from.
Don't forget we have a trained service team that can help with an online appointment to get started on all maintenance work and repairs. At John Sisson Nissan, we know what it takes to provide a worthwhile experience. Allow us the pleasure to help you find your dream vehicle  today!