Come To John Sisson Nissan To Shop For The Best Pre-Owned Vehicles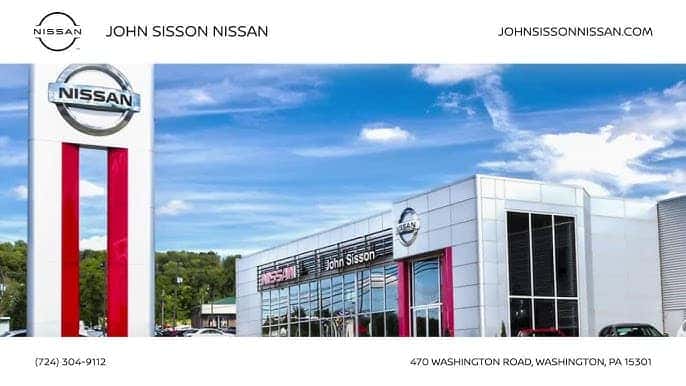 Photo credit: John Sisson Nissan
Searching for the right place to buy a used car? We understand the difficulties in the used car market and make sure to cater to our clients in order to provide a stress-free process. The most important part of our business is providing access to why we do what we do. We're proud of our inventory that incorporates certified pre-owned vehicles, a wide selection of brands from around the world, and ultimate savings for our customers every day. Our ultimate goal is to educate our customers with terms they should know when it comes to buying any vehicle and what we do differently at John Sisson Nissan. 
A Few Things To Keep In Mind Before Car Shopping
Providing shopping tips that apply to all car shoppers. First, deciding what type of vehicle is the right one can be challenging. Second, finding the right dealership to share the experience with is very important, one with a vast inventory like John Nissan Sisson who can make sure to accommodate any type of situation. Have to drive as a job, but need space for passengers? We have plenty of suitable cars and extraordinary SUVs. Have to do work that requires a truck bed? We have a variety of pre-owned pickups. Want to drive a luxurious vehicle? We have a long list of upscale vehicles that definitely can move fast with top-of-the-line performance and look elegant at the same time. For those with a budget, we offer unbelievable savings on reliable used vehicles as well with our Nissan Specials. 
To Sell or Not Sell, That is The Question?
The next choice any car shopper has to make is deciding whether or not to trade in their current vehicle. View our trade appraisal, constructed with the help of Kelley Blue Book, to find out how much any vehicle is worth. We value all trades and will pay cash if the goal is just to trade in the vehicle without any purchase with us. There is never a time better than today to earn the most amount of money from a trade-in as the value of a vehicle only declines over time. We are more than happy to help customers earn the most for their trade-in. Interested in finding out more information? check out the vehicle value.
Trust the Carfax
We guarantee our shoppers are going to drive away with the exact vehicle list that is provided. Our inventory comes with a Carfax to ensure the history of each vehicle is correct and avoid misleading potential buyers with any listing. Each vehicle we sell can be looked up and located with its VIN (vehicle identification number) and we are happy to walk our customers through a detailed test drive and inspection of the vehicle. We're proud of our vast selection and do our homework before placing anything on our lot. If we wouldn't drive the vehicle home, we wouldn't expect our customers to either!
Why Shop Anywhere Else?
We have a dedicated blog to keep our readers aware of the best ways to save and the most current vehicles available. If saving money and driving home happy in a vehicle you'll love is your goal, come to John Sisson Nissan so we can help achieve that goal together.
Drive New Nissan With Our Help at John Sisson Nissan Today!
At John Sisson Nissan, we're more than excited to help our customers and we have the right staff to make it happen. Searching for a new option to buy or lease? Take a look at our newest vehicle inventory or our quality pre-owned vehicles. We can help sell your current vehicle or bring it back to life like new with an online service appointment to our service center. Allow our professional techs to get started on all repairs or maintenance work.
We're here to help with any financial help, needs, or suggestions to help make paying for a vehicle easier, Apply for Auto financing. Reach out to us and see what we can do for you today at John Sisson Nissan.