Highly Anticipated 2021 Nissan Kicks With A New Look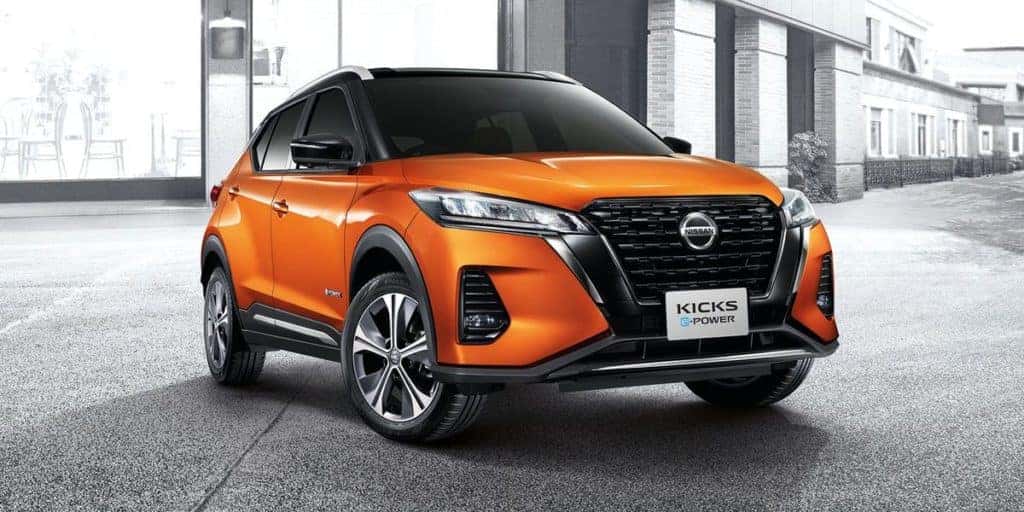 Photo credit: Nissan
Nissan is eager to have buyers drive the newest version of the Nissan Kicks, its all-star compact SUV. Customers are surely expected to help Nissan with sales of the 2021 Kicks, thanks in part to the new design and added features that have reshaped this vehicle to fit the modern SUV landscape. Allow us to go over all the perks expected to give owners a wide smile as the Kicks has officially debuted not long ago on December 8th, 2020.
Dive Into the Fun 2021 Nissan Kicks
As we all know, the Nissan Kicks was formerly the Juke in the United States. The upgrades were apparent when the switch took place, but this is the model year to go for considering the changes Nissan has added. The Kicks will add angular headlights and a larger grille, to give a more imposing and dominating appearance than before. The Kicks adopts Nissan's new e-power system that combines a gasoline engine, a power generator, an inverter lithium-ion battery, and an electric motor. The 2021 Nissan Kicks starting at $19,070 MSRP (Plus destination fee), with 122 horsepower and 114 pound-feet of torque. Nissan offers three different trim levels for the 2021 Kicks, S, SV, SR. Top-level trim SR coming with Intelligent Around View Monitor, Integrated Dynamics-control module, Active Ride Control, Intelligent Engine Brake, Sport cloth seat trim with orange accents, and leather-wrapped steering wheel. All of this rolled into one creates a vehicle that helps save money, while still offering the power of a traditional gasoline engine.
More Plans For Nissan In 2021
Of course, the Nissan brand is already happy knowing the Nissan 400Z will debut next year in 2021. Even the head of the Nissan brand wanted to take that new Z vehicle for a spin! The perks of a new year won't be lost with lesser vehicles. Considering the modifications that Nissan has made with its brand, we fully expect the growth and future of the brand to win over buyers and maintain the loyal Nissan fans with more vehicles to look forward to driving and owning for many years to come. Don't forget about the all-electric Ariya EV coming out this year as well. For customers looking to get started in driving home the latest Nissan vehicles, please reach out to us today.
Choose John Sisson Nissan To Find Your Next Vehicle!
Even during these uncertain times, we are here to help our customers with their automotive shopping needs. We welcome all our readers to view our newest Nissan vehicle inventory. We're all about helping our customers enjoy their shopping experience. We have a friendly and passionate sales team that will make your buying, leasing or selling needs easy for any of our newest vehicle inventory. We're here to help with any financial help, needs, or suggestions to help make paying for a vehicle easier. Apply for Auto financing with our assistance right now. Stop by today and see what we can do for you right now at John Sisson Nissan.
We can also take care of your current vehicle should you need any repairs or maintenance. Allow us to get your vehicle to you quickly, just by making an online service appointment. We can start with nearly any service needs our customers might have. We look forward to making a truly wonderful automotive shopping experience at John Sisson Nissan.