Nissan And Fermata Energy Collaborate On An All-New Bi-Directional Charger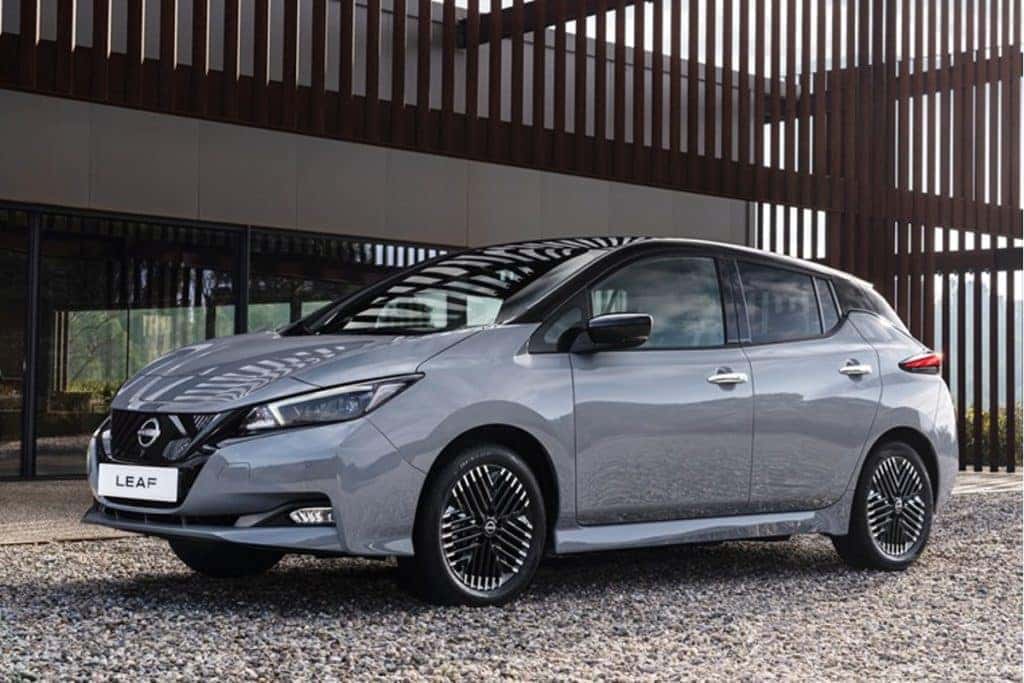 Photo credit: Nissan
Nissan continues to be at the forefront of electric vehicles over the last decade and is always on the lookout for new alternatives and technology to better enhance the electric vehicle experience. Working together with Fermata Energy, a provider of vehicle-to-grid services, Nissan approved the first Fermata Energy FE-15 bi-directional charger that allows business owners to use the LEAF as a battery for other uses than driving while reducing energy costs. Now let's talk a little more about the new bi-directional charger.
Fermata Energy's V2X (vehicle-to-everything) bidirectional technology and the FE-15, allows electric vehicles to become walking battery as it allows sharing the energy stored in its EV batteries to a building (V2B) or the grid (V2G) with a simple understanding when to send the vehicle's stored energy. In addition, the Fermata Energy FE-15 bi-directional charger allows LEAF users to save more money on local utility costs and also reduces the cost of vehicle ownership. The Nissan LEAF is the only vehicle capable of supplying its battery's stored energy to the grid in the U.S. market.
With the Fermata Energy Demand Charge Management application, along with the new bi-directional charger, a building's electrical load can be continuously monitored, and the LEAF's energy can be harnessed and distributed to a building, making it ideal for companies with fleets of vehicles. Energy from the LEAF can be harnessed and delivered to a building in times of high utility demand like the summer season. Nissan LEAF models with bi-directional technology capability of safely storing and sending its energy directly to the grid are models from 2013 onwards.
Nissan has stated its plans of going green, changing its assembly plants to adapt to a zero-emission environment. The automaker wants to adjust its manufacturing cycle from beginning to end with reusable materials. The Nissan Leaf has been instrumental to the beginning of the electric vehicle revolution. 2022 Nissan LEAF has a starting price of $28,375 (Plus destination fee), which is a drop of $4,245 from last year. Pushing the 2022 Leaf to become the lowest price electric vehicle on the market today. The 2022 Nissan Leaf comes with a 147-horsepower electric motor that sends power through the front wheels.
A 40.0-kWh battery pack is matched to provide the juice the 2022 LEAF needs. Leaf Plus models come with a gutsier 214-horsepower electric motor paired with a larger 62.0-kWh battery pack. Nissan says both the standard Leaf's battery and the larger battery can be replenished on a 240-volt charger in about seven hours. Merging to electric vehicles will help Nissan reach carbon-neutrality by 2050. Want to test drive a 2022 Nissan Leaf?
Drive New Nissan With Our Help at John Sisson Nissan Today!
At John Sisson Nissan, we're more than excited to help our customers and we have the right staff to make it happen. Searching for a new option to buy or lease? Take a look at our newest vehicle inventory or our quality pre-owned vehicles. We can help sell your current vehicle or bring it back to life like new with an online service appointment to our service center. Allow our professional techs to get started on all repairs or maintenance work.
We're here to help with any financial help, needs, or suggestions to help make paying for a vehicle easier, Apply for Auto financing. Reach out to us and see what we can do for you today at John Sisson Nissan.