Nissan And Waseda University Pair Up To Test Recycling Process For Electric Vehicle Motors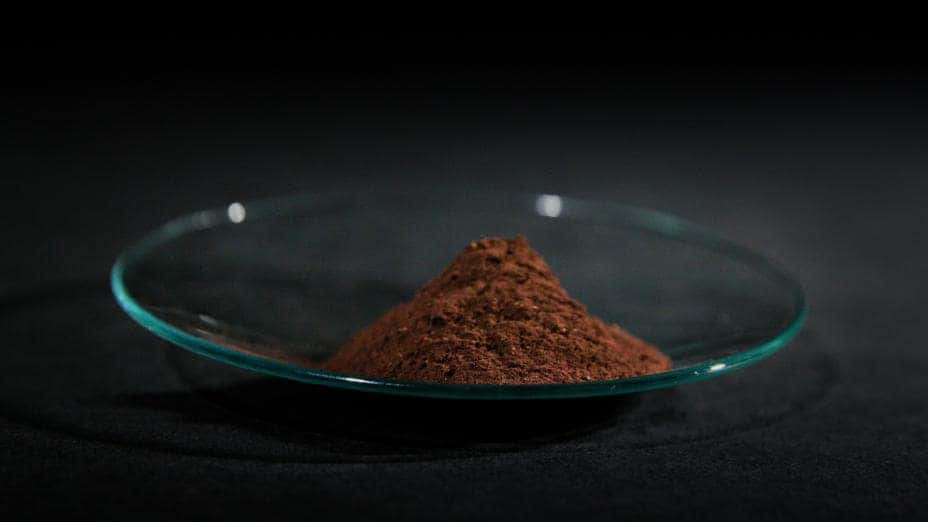 Photo credit: Nissan
Nissan's partnership with Waseda University has begun a new road to start testing a jointly developed recycling process. The recycling process will efficiently recover high-purity rare-earth compounds from electric vehicle magnets found in the motor. Nissan claims it's been able to recover 98 percent of a motor's rare-earth elements using the new recycling process. The automaker proceeds to move towards its goal to achieve the Carbon Neutrality Goal by 2050. Gearing towards a future of electric vehicles, Nissan intends on continuing to implement the Nissan Green Program that started back in 2006. The Green Program was built on the philosophy of understanding the environment better, with a shared concern for people, society, nature, and the earth.   
The Collaboration has created a process that involves using a used electric motor and heating it to approximately 2,552 degrees Fahrenheit to melt it down. The company then adds iron oxide to the mixture to oxidize the rare-earth metals, followed by a borate-based flux. The borate-based flux causes the molten mixture to separate into two liquid layers. Once the two liquid layers are separated, the rare-earth metals will be floating on the top of the mixture to be easily removed. The entire procedure takes about half as much time as manually disassembling a motor, hoping to implement the process by 2025. In order to achieve an increase in recycling in the future, developing a simpler, more economical process is vital. 
Nissan moves towards finding a way to become more eco-friendly from repurposing Leaf batteries to the changing assembly line materials to be reused as much as possible. According to the Paris climate agreement Nissan is making all the necessary changes to stay ahead of the competition. Unfortunately, there are 17 minerals that make up the rare-earth group and are critical to making electric vehicles, wind turbines, and solar panels. Moving forward, Waseda and Nissan will continue their large-scale facility testing with the goal of developing a practical application, while Nissan will collect motors from electrified vehicles that are set to be recycled to further develop its recycling system.               
Process overview:
A carburizing material and pig iron are added to the motor, which is then heated to at least 1,400 C and begins to melt.
Iron oxide is added to oxidize the REEs in the molten mixture.
A small amount of borate-based flux, which is capable of dissolving rare-earth oxides even at low temperatures and highly efficiently recovering REEs, is added to the molten mixture.
The molten mixture separates into two liquid layers, with the molten oxide layer(slag) that contains the REEs floating to the top, and the higher density iron-carbon(Fe-C) alloy layer sinking to the bottom.
The REEs are then recovered from the slag.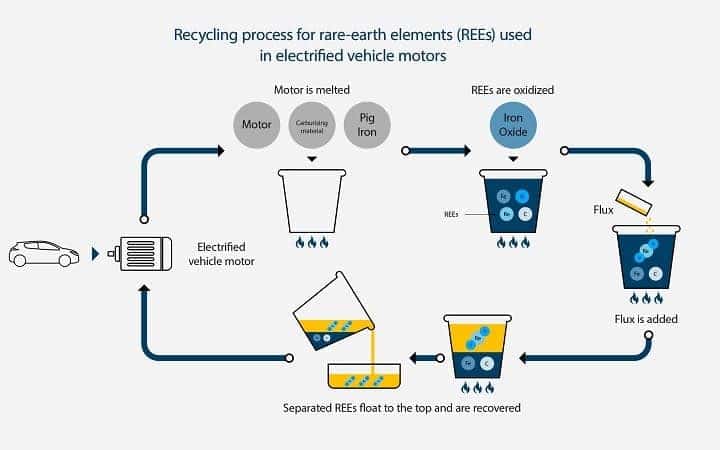 Photo credit: Nissan
Drive New Nissan With Our Help at John Sisson Nissan Today!
At John Sisson Nissan, we're more than excited to help our customers and we have the right staff to make it happen. Searching for a new option to buy or lease? Take a look at our newest vehicle inventory or our quality pre-owned vehicles. We can help sell your current vehicle or bring it back to life like new with an online service appointment to our service center. Allow our professional techs to get started on all repairs or maintenance work.
We're here to help with any financial help, needs, or suggestions to help make paying for a vehicle easier, Apply for Auto financing. Reach out to us and see what we can do for you today at John Sisson Nissan.