Nissan Announces Ali Tonn As New Executive Director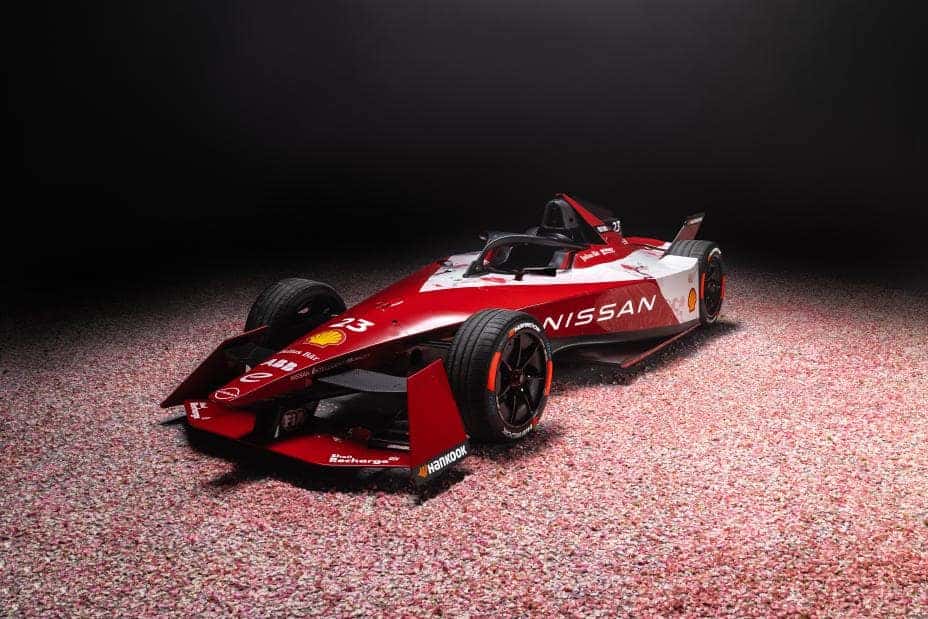 Photo credit: Nissan 
The Nissan Foundation is making a significant nomination to continue its commitment to philanthropic efforts beyond the nation by naming Ali Tonn as the new executive director beginning in 2023. Ali Tonn will be responsible for leading the corporate philanthropic strategy for Nissan. Tonn will also be overseeing the Foundations' support of education programs that celebrate and promote diversity. Nissan continues to pursue a cleaner future committed to convert to a fully electric lineup. 
"Ali's passion for work in service of social good and extensive experience with community volunteerism will help the Nissan Foundation refine and build upon its philanthropic strategy while deepening our relationships with partner organizations. Building on the impressive work of our 30th anniversary year, the Nissan Foundation continues to foster connections with trusted non-profits committed to promoting respect and understanding in our communities." stated Chandra Vasser, vice president, and chief DEI officer, Nissan Americas, and president of the Nissan Foundation.
Ali Tonn's professional background includes community impact programming that took place in Tennessee, Wisconsin, New York, California, Texas, Canada, and countless other communities. Tonn has more than 20 years of experience in leading non-profit programs, pushing ingenuity for service and social good, including extensive work in diversity, equity, inclusion, and belonging (DEI+B). Tonn had most recently served in an executive role as the Senior Director of education and community engagement for the Country Music Hall of Fame and Museum, which she had started working for in the fall of 2005. Since then, the education division has observed a 350 percent increase in participation.
Tonn had helped develop the partnership with Nashville Public Library's Wishing Chair Productions with the joint creation of String City: Nashville's Tradition of Music and Puppetry demonstrating Nashville's traditions of country music and puppetry arts. Tonn played an essential role in the creation and launch of the Community Counts: Museum Admission Program for Locals allowing larger access for area residents. Tonn's work has been acknowledged through awards from the American Alliance of Museums, the Tennessee Association of Museums, and the Delta Kappa Gamma International Society of Key Women Educators. Tonn also holds a master's degree in arts administration from the University of Wisconsin and a bachelor's degree in music from the University of Kansas.
The Nissan Foundation was established in 1992, as a direct response to the civil unrest that followed the Rodney King trial verdict that took place near Nissan North America's then U.S. sales operation in Southern California. The foundation's mission is to build community by valuing cultural diversity. They are also part of Nissan Americas' dedication to enhancing the lives of people by aiding communities in need throughout the U.S. through philanthropic investments, corporate outreach sponsorships, and other charitable donations. For the past 30 years, the Nissan Foundation has awarded more than $14 million in donations to over 150 non-profits in 8 communities committed to spreading cultural awareness and understanding. Ready to join the Nissan family?
Drive New Nissan With Our Help at John Sisson Nissan Today!
Are you excited about getting a new car? So are we! At John Sisson Nissan, we're more than excited to help our customers, we're thrilled. Looking for a new option to buy or lease? Take a look at our newest vehicle inventory or our quality pre-owned vehicles. We can help sell your current vehicle or bring it back to life like new with an online service appointment at our service center. Allow our professional techs to get started on all repairs or maintenance work. 
Looking for options with any financial help, needs, or suggestions to help make paying for a vehicle easier? Apply for Auto financing. Stop by today and see what we can do for you at John Sisson Nissan right now.