Nissan Announces Ambition 2030 Vision To Empower Mobility And Beyond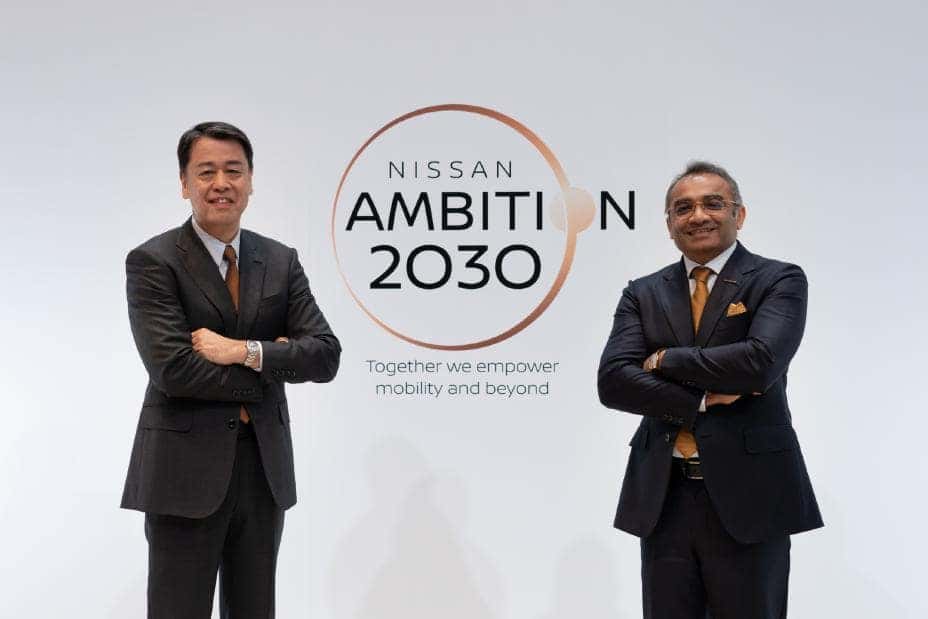 Photo credit: Nissan
Nissan Motor Co., Ltd has unveiled its newest Ambition 2030 vision to empower mobility and beyond. The vision will celebrate electrification for the company worldwide, and Nissan will invest almost 18 trillion dollars over the next two years. Throughout that time, the automaker will launch 23 all-new exciting electrified models. Nissan has stated that 15 out of the 23 vehicles will be electric and the other eight will be some type of hybrid. Nissan is aiming at ending its carbon emissions as much as possible and is committed to having 50% of its lineup to be electric by 2030.
"The role of companies to address societal needs is increasingly heightened. With Nissan Ambition 2030, we will drive the new age of electrification, advance technologies to reduce carbon footprint and pursue new business opportunities. We want to transform Nissan to become a sustainable company that is truly needed by customers and society," said Nissan CEO Makoto Uchida.
The company's long-term goal is to respond to critical environmental and societal needs around the world in the most efficient manner. Nissan truly intends on becoming a fully sustainable company driving towards a cleaner, safer, and more inclusive world. The vision will help Nissan deliver strategic value by empowering journeys offering confident and exciting experiences for customers. The automaker's ambition is to make progress and continue to evolve its lithium-ion battery technologies. In the process, Nissan will introduce cobalt-free technology in order to bring down the cost of batteries 65% by the 2028 fiscal year.   
As the sales of electric vehicles have skyrocketed in the past years Nissan plans to work with various partners to increase global battery production. Nissan is considered one of the first automakers to explore the electric world. The Nissan Leaf has dominated the market, offering a budget-friendly vehicle while making it environmentally safe. The Leaf was the world's first mass-produced 100% battery electric vehicle (BEV), the five-door hatchback first debuted back in December 2010. Interested in finding out more about the 2021 Nissan Leaf?   
Drive New Nissan With Our Help at John Sisson Nissan Today!
At John Sisson Nissan, we're more than excited to help our customers and we have the right staff to make it happen. Searching for a new option to buy or lease? Take a look at our newest vehicle inventory or our quality pre-owned vehicles. We can help sell your current vehicle or bring it back to life like new with an online service appointment to our service center. Allow our professional techs to get started on all repairs or maintenance work.
We're here to help with any financial help, needs, or suggestions to help make paying for a vehicle easier, Apply for Auto financing. Reach out to us and see what we can do for you today at John Sisson Nissan.