Nissan Announces Drivers For The Ninth Season of The ABB FIA Formula E World Championship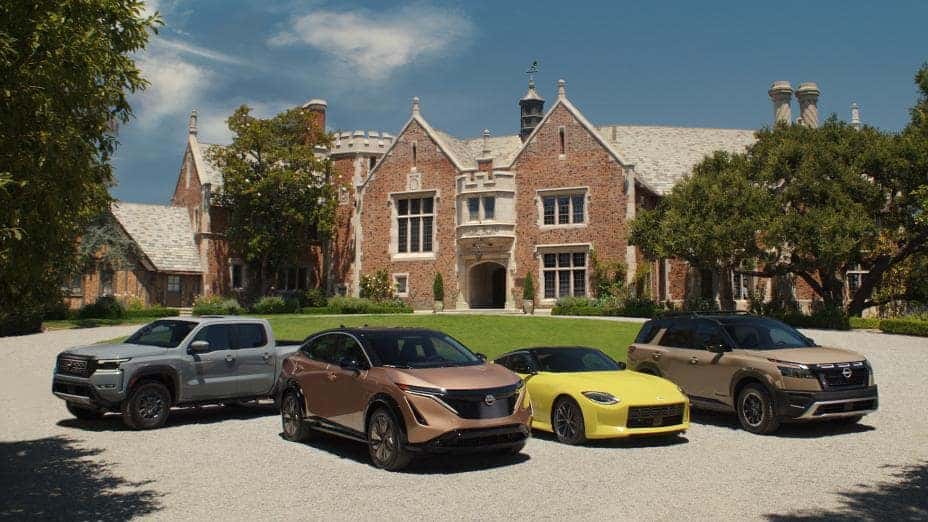 Photo credit: Nissan 
Great News! The first campaign of the Gen3 era of the ABB FIA Formula E World Championship begins with Nissan's very own drivers Sacha Fenestraz and Norman Nato joining forces on the racetrack. Ahead of the ninth season of the ABB FIA Formula E World Championship, Nissan gears up to enter the competition with high hopes of winning many races. Nissan became the first Japanese manufacturer to enter the ABB FIA Formula E World Championship by making its major debut in electric vehicle racing in the fifth season.
Gen3 is set to bring 40% more power than Gen2, the new generation of Formula E vehicles can produce 350 kW of power with its new engine that generates power from its rear axle with a top speed of 200 mph. The new cars will be smaller and lighter making the vehicles much more agile while fans watch the all-electric racing. Bringing the excitement of zero-emission electric vehicles to the Formula E tracks gives us a look at the future of safe racing vehicles for our environment. 
After Norman Nato competed in the FIA endurance championship in 2022, Nato won two silver medals. Nato started his career as a youngster, participating and winning in races such as the Formula Renault 3.5 series, GP2 Series, and FIA Formula 2, and in 2020 he took second place in the 24 Hours of Le Mans. The talented driver is set to be dedicated full-time to the team, and the Japanese automaker. Nato will be partnered with Sacha Fenestraz who also has a sharp background on the track.
Sacha Fenestraz made his grand debut at the end of the round in season eight, and plans to start his first full-time Formula E campaign next season. Fenestraz continues to compete and has won championships in Japan, in the Super Formula, which is Japan's largest single-seater competition. Fenetraz will also participate in the Super GT championship in the GT 500 class through 2022 until he's fully committed with Nissan next season. Fenestraz currently ranks among the top of the Super GT standings, and continues to dominate all of the competition. 
"This is an important moment for the team as we begin the Gen3 era, and we are very pleased to welcome Norman and Sacha on board. Season nine will be the first season in which we compete as one team, following Nissan's acquisition of e.dams earlier this year, and also the start of our partnership with McLaren Racing. This marks a new era for the Nissan Formula E team, and we believe that a combination of experience and the opportunity to nurture new talent is the right balance for us at this time. In Norman and Sacha, we have found two strong drivers to deliver on our vision. Norman has proven to be a very talented driver in Formula E and other categories and brings a wealth of experience and skills to the team. As for Sacha, we have followed his progress and performance over the last few years and have been very impressed with him. At the same time, I would like to take this opportunity to thank Sébastien Buemi and Maximilian Günther for all their hard work, commitment, and dedication over the past season." said Nissan Formula E and Nissan Formula E Team CEO Tommaso Volpe.
In order for Nissan to carbon neutralize all of its projects and the lifecycle of each of its products by 2050 the automaker will speed up its plans of electrification. By 2030 the automaker will electrify each of its new vehicles and lower the production of conventional vehicles. The automaker also plans to share its experience and technology in the racing world and on the road to improve the quality of electric vehicles and offer an unforgettable experience to every driver. Interested in finding out more about Nissan vehicles? 
Drive New Nissan With Our Help at John Sisson Nissan Today!
At John Sisson Nissan, we're more than excited to help our customers and we have the right staff to make it happen. Searching for a new option to buy or lease? Take a look at our newest vehicle inventory or our quality pre-owned vehicles. We can help sell your current vehicle or bring it back to life like new with an online service appointment to our service center. Allow our professional techs to get started on all repairs or maintenance work.
We're here to help with any financial help, needs, or suggestions to help make paying for a vehicle easier, Apply for Auto financing. Reach out to us and see what we can do for you today at John Sisson Nissan.