Nissan Announces New Customer Care Initiative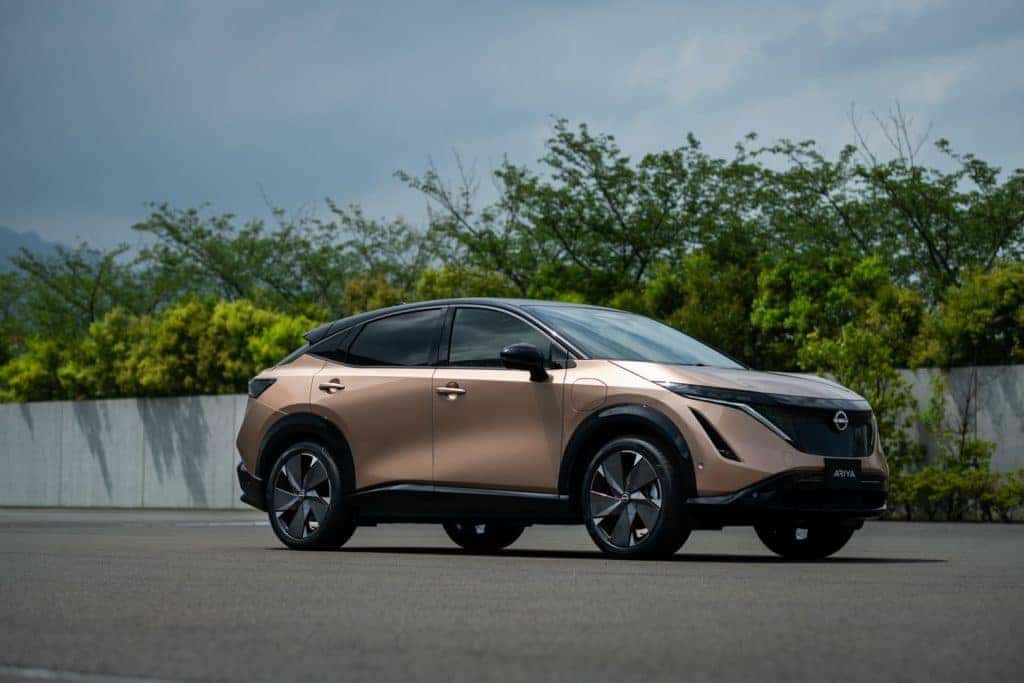 Photo credit: Nissan
Nissan announces a new customer care initiative, EV Carefree+, unveiled at the AutoMobility LA auto show in Los Angeles, to help reduce the cost of switching to an electric vehicle. The initiative focuses on offering customers who purchase a 2023 Nissan Ariya or 2023 Nissan LEAF an all-inclusive package that provides customers an all-inclusive plan and a no-hassle experience. EV Carefree+ combines four important pillars of support and has several additional charging and maintenance benefits that allow customers to switch from a conventional vehicle to an all-electric vehicle making it one of the most comprehensive offerings in the industry. Now let's explore a little more about the four pillars of support for Nissan's new EV Carefree initiative.
First, as a pillar of support for EV Carefree is EV charging assistance that offers Nissan customers who own or lease a 2023 Nissan Ariya or 2023 Nissan LEAF free charging offers at one of the fastest charging centers in the U.S. called EVgo. In addition, customers who own or lease a 2023 Nissan Ariya have the opportunity to receive one year of unlimited public charging at EVgo charging centers, while owners or lessees of a 2023 Nissan LEAF receive a $100 charging credit with EVgo. For Leaf or Ariya owners Nissan will collaborate with Wallbox and provide an excellent home charging alternative. In the U.S., Nissan owns the largest network of high-speed electric vehicle chargers.
The second pillar of the EV Carfree initiative includes scheduled maintenance for Nissan's electric vehicles, which will reside with Nissan electric vehicle owners for three years or 36,000 miles. The maintenance will be performed by Nissan's most highly trained technicians at Nissan's certified electric vehicle dealerships. In addition, the maintenance includes a tire hazard protection plan that helps drivers stay covered in the event of a tire accident.
The third pillar of EV Carfree is the EV Battery Status Warranty where every Nissan EV will have a battery warranty that lasts for 8 years/1,000,000 miles. At the time customers want to receive the battery warranty status service, Nissan's most trained EV technicians will provide the customer with a vehicle-specific, multi-point inspection report. The final pillar of EV Carfree is electric vehicle warranty assistance that offers electric vehicle owners roadside assistance coverage that will be available 24 hours a day, 7 days a week.
In addition, the roadside assistance service offers an additional towing service at no charge to the charging location, the owner's residence, or the nearest Nissan dealer. As part of the 2030 Ambition Plan, the EV Carefree initiative will also be available for future Nissan models demonstrating the automaker's commitment to making 40 percent of its sales more electric across the U.S. by 2030.
Drive New Nissan With Our Help at John Sisson Nissan Today!
Are you excited about getting a new car? So are we! At John Sisson Nissan, we're more than excited to help our customers, we're thrilled. Looking for a new option to buy or lease? Take a look at our newest vehicle inventory or our quality pre-owned vehicles. We can help sell your current vehicle or bring it back to life like new with an online service appointment at our service center. Allow our professional techs to get started on all repairs or maintenance work.
Looking for options with any financial help, needs, or suggestions to help make paying for a vehicle easier? Apply for Auto financing. Stop by today and see what we can do for you at John Sisson Nissan right now.