Nissan CEO Confirms The Automaker Will Electrify The Next-Generation GT-R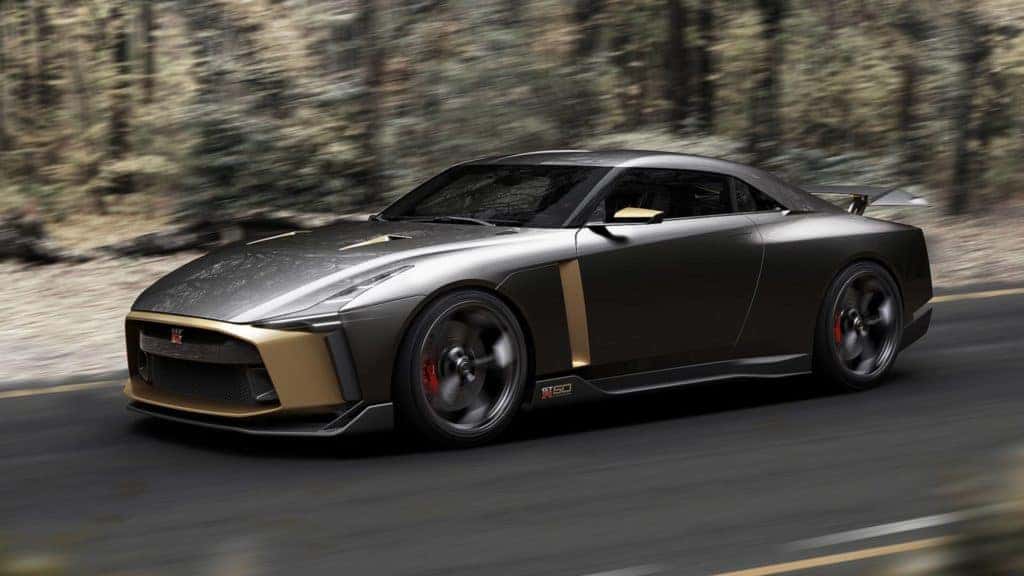 Photo credit: Nissan
The rumors have started to spread all over various blogs, magazines, and on TV. What will Nissan do with the next generation GT-R? The automaker has already stated its plans to merge into a fully electric lineup and end carbon emissions by 2050. The Nissan GT-R first went on sale back in 2008 and now, 13 years later it will finally receive some type of electrification. After a talk with CEO Makoto Uchida, he stated the company was looking to find ways to get the same performance from electrification as its twin-turbocharged V-6 that pumps a tremendous 600 horsepower out of the monstrous machine. Even though the Nissan GT-R is one of the more fuel-efficient supercars in the spectrum, the electric infusion can end up setting the benchmark for electric supercars with both performance and fuel efficiency. 
The legendary 2021 Nissan GT-R comes equipped with thrilling acceleration, powered by a twin-turbo 3.8-liter V-6 engine that produces 565 or 600 horsepower depending on the engine. The GT-R offers extreme handling to go along with explosive force to allow buyers to feel the full experience of a supercar. The GT-R's quick steering, adjustable suspension, and rigid structure allow the supercar to advance from 0-60 in a mere 2.9 seconds. Imagine that, just two seconds later, in a blink of an eye, and the monstrous GT-R is gone. Nissan offers its GT-R Nismo and the GT-R Premium trims for buyers looking to upgrade to top-level performance.
The final 2022 Nissan GT-R is in the beginning stages of production in Nissan's factory, unfortunately, it will proceed without electrification, although hybrid technology seems to be coming soon. Although some speculations claim that we can expect the last final GT-R to reach 710 horsepower or more. Once again, these are merely rumors for now. We hope for an abundance of last and final GT-R's, the Japanese sports car community speculates that only 20 final GT-R units will wear the Final Edition Badge. 
While we can hope for an all-electric GT-R to perform even better than the current models, Nissan will use all of its resources to build another iconic vehicle. Currently Nissan's other fully-electric vehicle the Leaf will be receiving some major changes, adapting to the demand for SUVs. After 10 long years, Nissan promises to create another model that will push through for the next decade at least, with new innovative technology and timeless design. Soon the automaker will release news about more electric additions to its lineup. Ready to join the Nissan Family? 
Drive New Nissan With Our Help at John Sisson Nissan Today!
At John Sisson Nissan, we're more than excited to help our customers and we have the right staff to make it happen. Searching for a new option to buy or lease? Take a look at our newest vehicle inventory or our quality pre-owned vehicles. We can help sell your current vehicle or bring it back to life like new with an online service appointment to our service center. Allow our professional techs to get started on all repairs or maintenance work.
We're here to help with any financial help, needs, or suggestions to help make paying for a vehicle easier, Apply for Auto financing. Reach out to us and see what we can do for you today at John Sisson Nissan.