Nissan Continues Its Devotion To Sustainability And A Cleaner Future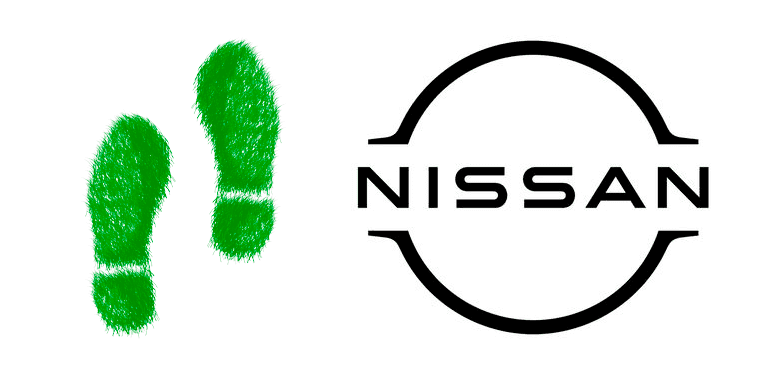 Photo credit: Nissan
Nissan continues to lead the way toward a greener future in the automotive industry as the company further establishes its devotion to sustainability and dedication to creating a safer, cleaner, and more inclusive environment. Nissan has displayed a clear commitment to empowering mobility and evolving into an eco-friendly company through its long-term vision for the future, Nissan Ambition 2030. Electrification is the center point of Nissan's strategy for the next decade as it plans to increase accessibility to electrified vehicle options. In its recently published 2022 Nissan Sustainability Report, the company lays out its game plan to meet environmental, social, and governance goals.
In the sustainability report, Nissan revealed a materiality matrix, a system that assesses risk and opportunity as it relates to key issues and how these issues influence society and impact Nissan. The materiality matrix has been of great benefit to both the interests of investors, as well as Nissan's new outlook on their impact on and value provided to society and the environment. Nissan's Chief Sustainability Officer, Joji Tagawa, said: "Nissan is determined to be a truly sustainable company, which is central to the trust placed in us by all stakeholders. Our progress and achievements from the past year emphasize how sustainability lies at the heart of our purpose-led growth strategy, and how long-term value creation is driven at the intersection of innovation and sustainability. We will further strengthen our efforts to address the key issues we have identified.". 
Tagawa reinforced Nissan's plans to achieve carbon neutrality through initiatives while simultaneously delivering the most trade value back to Nissan. Such initiatives Tagawa mentioned were reducing exhaust emissions from its products and offering electrified versions of all new models by the early 2030s. Nissan plans to make major advances in battery and electric vehicle technology via partnerships with initiatives like 4R and Blue Switch that will enhance the production, accessibility, and mobility of electric vehicles. Other goals communicated by Nissan include developing technologies to enhance vehicle safety, making these technologies accessible to more customers, and providing inclusive mobility solutions aimed to provide everyone with access to safe and reliable mobility.
Nissan has become the first Japanese automaker to join the Race to Zero global campaign backed by the United Nations, a campaign calling for governments and corporations to transition towards reducing their carbon footprint and a sustainable future. Nissan aims to meet all environmental, social, and governance goals by collaborating with various sectors, communities, and governments to reduce emissions and empower societies with safe energy management solutions. To support these actions, Nissan announced that it is introducing a sustainable finance framework to provide fundraising efforts focused on environmentally friendly product development, technologies, and new mobility services. Nissan also considers respect for human rights to be fundamental to its sustainability vision and Ambition 2030 and will strengthen efforts to ensure employees and partners can maximize their abilities in a diverse and inclusive workplace.
It is uncertain how rapidly electric vehicle technology will advance and begin to take over the car manufacturing industry over the coming years. However, what is certain is that Nissan will be leading the way in the industry, because Nissan understands it is worthwhile to invest in electrified vehicle technology in order to pave the way toward an eco-friendly future that we all can enjoy.  
Drive New Nissan With Our Help at John Sisson Nissan Today!
Are you excited about getting a new car? So are we! At John Sisson Nissan, we're more than excited to help our customers, we're thrilled. Looking for a new option to buy or lease? Take a look at our newest vehicle inventory or our quality pre-owned vehicles. We can help sell your current vehicle or bring it back to life like new with an online service appointment at our service center. Allow our professional techs to get started on all repairs or maintenance work. 
Looking for options with any financial help, needs, or suggestions to help make paying for a vehicle easier? Apply for Auto financing. Stop by today and see what we can do for you at John Sisson Nissan right now.