Nissan E.dams is Ready For Formula E Season Eight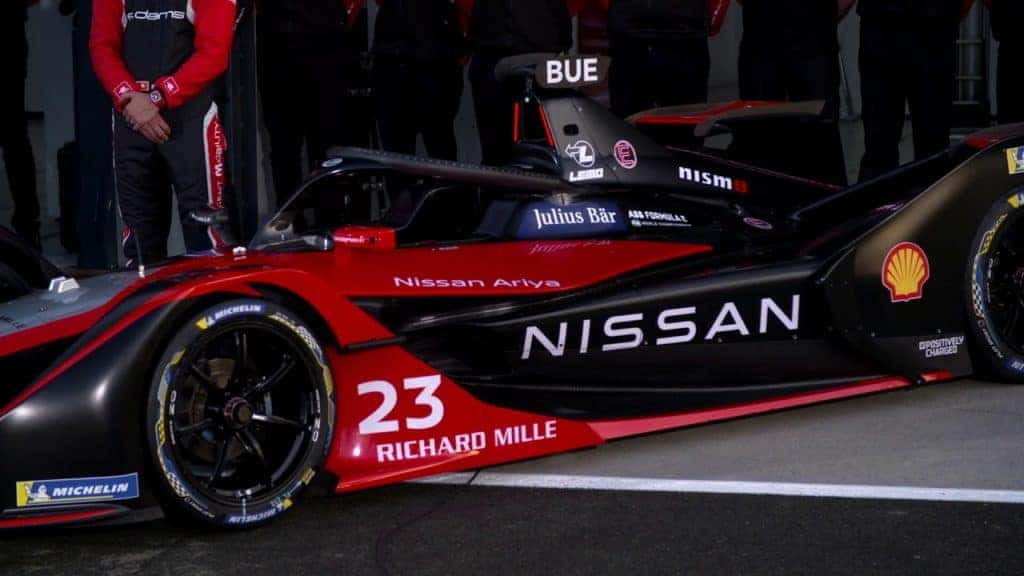 Photo credit: Nissan
Nissan e.dams Formula E race car will make a huge statement this year as it takes the track for its eighth season of the ABB FIA Formula E World Championship. Speeding off the line with a new recognizable Japanese kimono-themed uniform with prominent red highlights. Returning to the competition for its fourth season, Nissan is excited to compete in the all-electric street racing series demonstrating the performance of its electric vehicle technology. Japanese Kimono is a traditional sign of longevity and good fortune in Japan. On the nosecone area a design created by Alfonso Albais, Nissan's Senior Vice President for global design, shows off the Sharp folds of the kimono.
"We want to be bolder than ever in this new Formula E racing season," said Tommaso Volpe, Nissan global motorsports director. "Nissan is here not only to race and win, but to entertain the fans and showcase just how thrilling electric vehicles can be. With our powerful new racing livery our cars will be unmissable on the track as we compete in this exciting global championship. We will also be activating our racing endeavors like never before this season with fresh and innovative activities like our Nissan Brain to Performance program that aims to train our racing drivers' brains to be even faster. We can't wait to get season eight started."
Showcasing their latest vehicle Nissan intends to win races but also entertain their fans around the world. The dramatic black and red design brings a whole new look for season eight but that's not all, an exciting new driver will also join the line-up. Maximilian Guenther is  the newest Nissan e.dams Formula E race driver, partnered up with Sebastien Buemi for season eight of the ABB FIA Formula E World Championship. The German racer has had three victories and a second-place podium showing incredible skills in the all-electric Formula E racing series. This follows his success in junior categories where he became a runner-up in the FIA Formula 3 Championship scoring 10 race wins in total. 
Nissan races in Formula E to bring the excitement and fun of zero-emission electric vehicles to a global audience. As a part of its goal to achieve carbon neutrality across its operations and the life cycles of its products by 2050. Nissan intends to electrify all-new vehicle offerings by the early 2030s in key markets. Nissan aims to bring its expertise in transferring knowledge and technology between the racetrack and road for better electric vehicles for buyers. Interested in finding out more about Nissan Vehicles? 
Drive New Nissan With Our Help at John Sisson Nissan Today!
Are you excited about getting a new car? So are we! At John Sisson Nissan, we're more than excited to help our customers, we're thrilled. Looking for a new option to buy or lease? Take a look at our newest vehicle inventory or our quality pre-owned vehicles. We can help sell your current vehicle or bring it back to life like new with an online service appointment at our service center. Allow our professional techs to get started on all repairs or maintenance work. 
Looking for options with any financial help, needs, or suggestions to help make paying for a vehicle easier? Apply for Auto financing. Stop by today and see what we can do for you at John Sisson Nissan right now.