Nissan e.dams Scores Podium At Formula E World Championship Season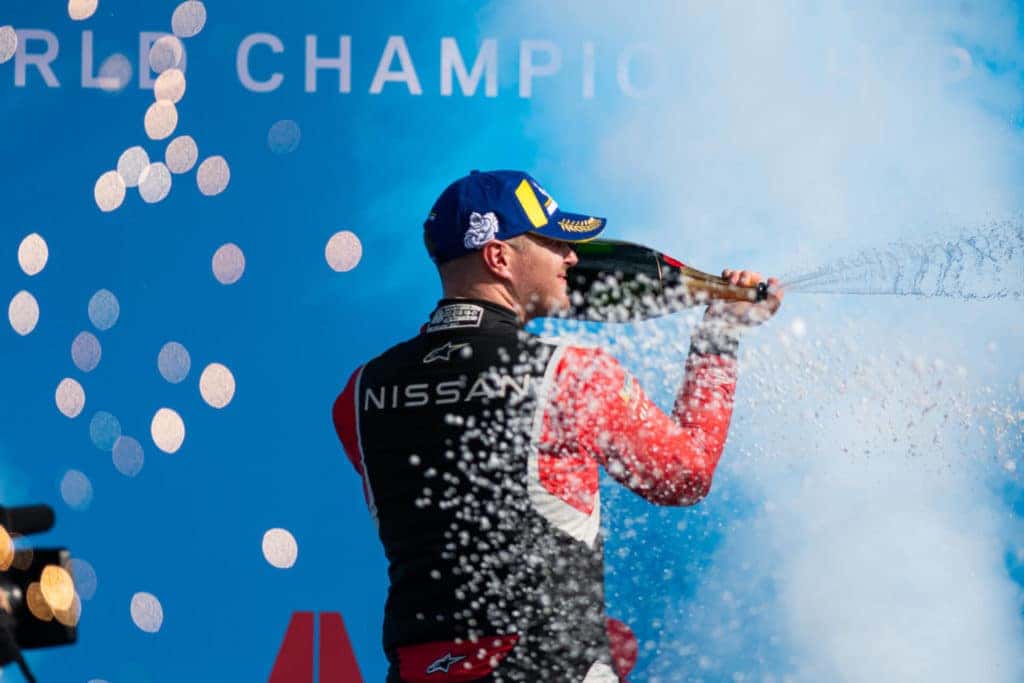 Photo credit: Nissan
Nissan e.dams driver Oliver Rowland scored a brilliant podium in a thrilling final race of the 2020/21 ABB Formula E World Championship in Berlin. Rowland qualified in P2 for round 15, the season seven finale. The intense and incident-filled race had Rowland driving at the top of his game to maintain his position across the line. As Always Rowland finished in style for his last race of three seasons with the Nissan e.dams Formula E team. Nissan continues to set goals of a zero-emissions world, competing in Formula E the excitement of electric vehicles to a global audience.    
"We are finally very happy to collect the points we deserve with a great podium by Oli today for Nissan," said Tommaso Volpe, Nissan global motorsports director. "This P2 better represents our performance in the second half of this season, showing our stronger race pace that now matches our qualifying pace. We've had our fair share of bad luck this season, so it's great for everyone in the team who has worked so hard to celebrate. As we look forward to season eight our stronger race pace gives us confidence that we can race hard and fast from the first round."
As a part of Nissan's promise to achieve carbon neutrality across its operations and the life cycle in its products by 2050, Nissan will reuse anything they can in their manufacturing facilities. Recently, Nissan embarked on a new initiative to repurpose old Leaf batteries in their Automated Guided Vehicles. The AGV's are tasked with delivering components and mail to human workers on the factory floor, operating via magnetic tracks. Nissan's goal is to further the innovations of both electrification and manufacturing speed to achieve greater energy efficiency. The automaker intends on electrifying its lineup and adding all-new electric vehicles. Nissan is using its expertise in the Formula One racetrack to transfer knowledge and technology to better electric vehicles on the road for buyers. 
"A great way to wrap up our season with an impressive podium for Oli," said Gregory Driot, co-team principal of Nissan e.dams. "Ultimately, as a team, we didn't finish where we wanted, but now we see the updated Nissan Gen2 Formula E powertrain come into its own and we will approach season eight buoyed by our race car's speed and efficiency. Now it's time to celebrate the podium with our incredibly hard-working and talented Nissan e.dams race team, and on behalf of everyone at the team, I would like to wish Oli all the best for the future."
Drive New Nissan With Our Help at John Sisson Nissan Today!
At John Sisson Nissan, we're more than excited to help our customers and we have the right staff to make it happen. Searching for a new option to buy or lease? Take a look at our newest vehicle inventory or our quality pre-owned vehicles. We can help sell your current vehicle or bring it back to life like new with an online service appointment to our service center. Allow our professional techs to get started on all repairs or maintenance work.
We're here to help with any financial help, needs, or suggestions to help make paying for a vehicle easier, Apply for Auto financing. Reach out to us and see what we can do for you today at John Sisson Nissan.