Nissan Formula E Team Completes Pre-Season Testing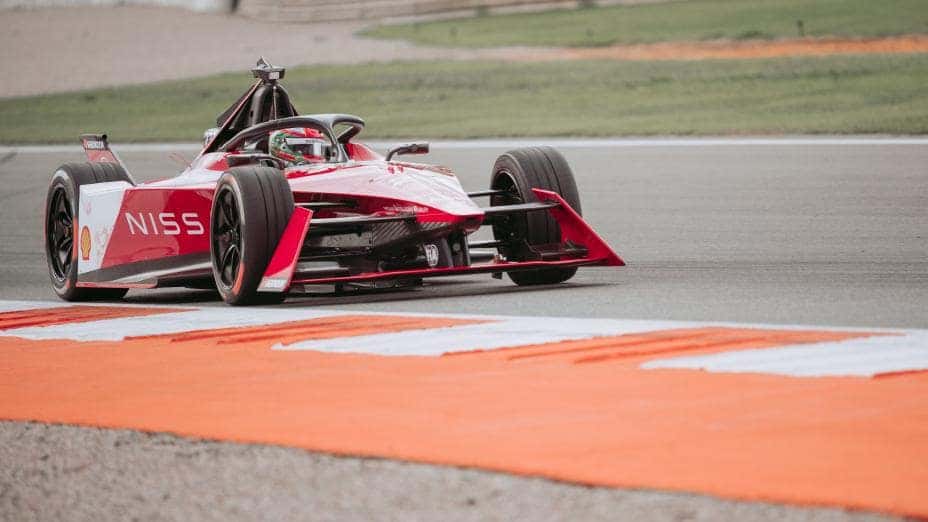 Photo credit: Nissan
Nissan announced they have completed its pre-season testing for its Formula E with positive results in the city of Valencia, this test was conducted because the Gen3 vehicles will participate for the first time in this track before the ninth season. At the Ricardo Tormo Circuit, a five-day event was held in the circuit in which Norman Nato and Sacha Fenestraz had the great opportunity to drive the new Nissan e-4FORCE 04 cars for the first time in an official way, in this event both drivers showed what they are capable of and managed to get a good lap time and collect a lot of data before season 9. The opening of this new season will take place in Mexico City in January 2023. 
The Nissan Formula E team after a day of concentrating on the set-ups to arrive on Tuesday focused on looking for more performance in the remaining days of the week with the help of Frenchman Nato being in front of the field and leading the time sheets. Likewise, the French-Argentinean driver Fenestraz managed to get good lap times as he got to grips with the new Nissan car showing that he is truly ready for season 9. Following the grand opening of the ninth season of the FIA Formula E World Championship in 2023, the Nissan Formula E Team will return to the track in Mexico City. The championship will last 16 rounds and will be held at the stunning Autódromo Hermanos Rodríguez on January 14, 2023. 
"It's been a challenge to acclimate to the new technology, but it's the same for everyone and we showed many encouraging signs. We focused on setup work on Day 1 and applying what we learned at the factory, and then on Days 2 and 3 we looked to improve our performance and saw some good results, with Norman consistently in the top ten and fastest on Thursday. Sacha is getting more and more comfortable in the car, did a good job, and gained a lot of experience," announced Tommaso Volpe, Nissan Formula E General Manager, and Nissan Formula E Team CEO. 
The ABB FIA Formula E Grand Prix has been proud to become the first World Championship to receive a zero carbon footprint certification since launching in 2020. This Formula E championship started after making investments in major certified environmental protection projects in all racing-related markets and offsetting the electricity thrills of each season. All the vehicles competing in this great world championship are fully electric, this competitive platform meets the objective of testing and developing the latest in electric technology. In the Formula E World Championship, the world's best automakers are invited to compete against each other on street circuits and also manage to motivate people to adopt sustainable mobility by taking it to city centers to combat air pollution and reduce the effects caused by climate change. 
Drive New Nissan With Our Help at John Sisson Nissan Today!
At John Sisson Nissan, we're more than excited to help our customers and we have the right staff to make it happen. Searching for a new option to buy or lease? Take a look at our newest vehicle inventory or our quality pre-owned vehicles. We can help sell your current vehicle or bring it back to life like new with an online service appointment to our service center. Allow our professional techs to get started on all repairs or maintenance work.
We're here to help with any financial help, needs, or suggestions to help make paying for a vehicle easier, Apply for Auto financing. Reach out to us and see what we can do for you today at John Sisson Nissan.