Nissan Has an Interest in "Apple Car" Production?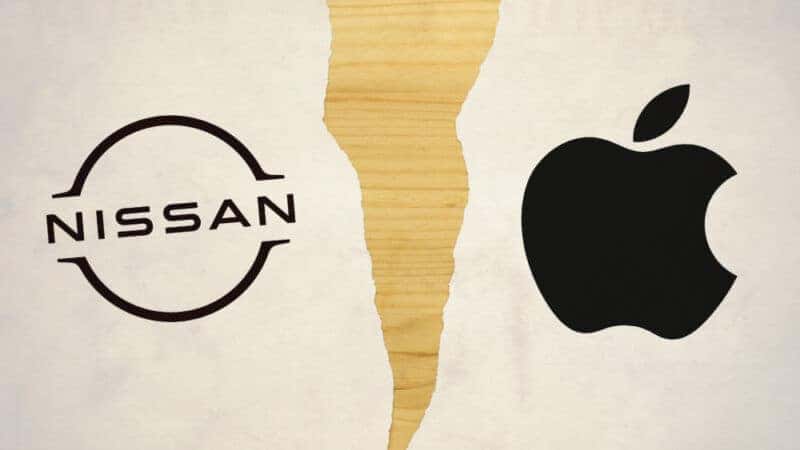 Photo Credit: Nissan
Apple has become one of the most dominant computer and lifestyle brands, having discussions with the automaker Nissan about an opportunity to create an autonomous vehicle. Unfortunately, those discussions failed to turn into anything that would lead to a successful partnership. While rumors spread about the two companies' collaboration, Nissan has confirmed that the talks with Apple are over. Leaving the fans to keep dreaming of what an "Apple car" would be like, what components it would have, and if it will ever happen. A short-lived, low-level talk ended over the Japanese auto maker's hesitation to create and produce an all-new Apple-branded vehicle.   
Why Talks Didn't Work Out?
Apple is ready to move into the automotive world by approaching Japanese carmaker Nissan, but it seems as if finding a company to collaborate with might be harder than they thought. Apple doesn't show any signs of wanting to do it alone but it seems that Nissan has its agenda to continue being a leader in the electric vehicle community. Apple and Nissan disagreed over the branding of the electric vehicle. The tech giant said it wanted the vehicles to be Apple-branded but it wasn't that simple. Nissan made it clear that they were not looking for any new projects, due to a wave of new Nissan vehicles that will be debuting over the next year to help grow the brand. Unfortunately, Nissan has claimed they are not in talks with Apple.    
 Nissan Is Happy Where It Stands
Nissan has been involved in the electric vehicle craze with its debut of the Nissan Leaf over a decade ago, known for being some of the first to break the ice. As one of the leading automakers for electric vehicles, Nissan has no plans to adapt to Apple's ways of doing things. Continuing forward with the new 2021 Nissan Ariya looks like it's been thoroughly proven to be a remarkable addition for customers looking for a fully electric all-wheel-drive electric crossover. Ashwani Gupta, Nissan's chief operating officer, gave a brief response to the news adding that the Nissan brand is quite happy where it currently stands and they won't play fiddle to other brands, even if those other brands are much larger and could help the Nissan brand survive well into the future. 
"No way we are going to change the way we make cars. The way we design, the way we develop, and the way we manufacture is going to be as an automotive manufacturer, as Nissan. We have to check who has got the best competency to catch what the customer is thinking. For this, we can do the partnership, but that is to adapt their services to our product, not vice versa." Gupta said.  
Where To Drive New Nissan Vehicles? Come To John Sisson Nissan!
Are you excited about getting a new car? So are we! At John Sisson Nissan, we're more than excited to help our customers, we're thrilled. Looking for a new option to buy or lease? Take a look at our newest vehicle inventory or our quality pre-owned vehicles. We can help sell your current vehicle or bring it back to life like new with an online service appointment at our service center. Allow our professional techs to get started on all repairs or maintenance work.
We're here to help with any financial help, needs, or suggestions to help make paying for a vehicle easier. Stop by John Sisson Nissan today and see what we can do for you right now.