Nissan Investing Big On Its Future Electric Vehicle Production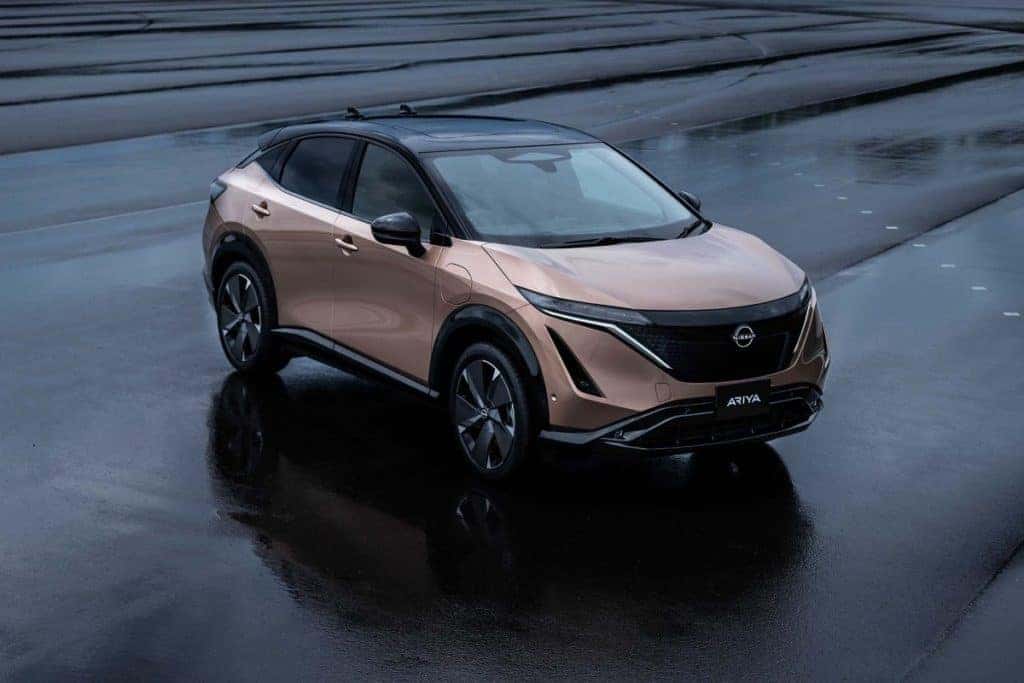 Photo credit: Nissan
Can you feel it? Nissan's new chapter starts in Canton, Mississippi. Nissan is preparing for its thrilling electrified future and the conversion of its lineup to fully electric by 2050. Nissan released its compact LEAF EV model nearly a decade ago in 2010 and now it will release its all-new 2023 Nissan ARIYA. The all-new 2023 Nissan ARIYA starts at an MSRP of $45,950 (Plus destination fee). The 2023 ARIYA design represents a cleaner more efficient mobility for the future and the future is now. Nissan has announced that they will be investing 500 million US dollars in their Canton Assembly Plant in Mississippi. The Japanese automaker is building two new electric model vehicles that are planned to be manufactured by 2025 and also plans to build a battery cell factory in the USA.                                                                                                                                                                                                                                                                                                                                                                                                                                                                                                                                                                                                                                                                                                                                                                                                                                                                                                                                                                                                                                                                                                                                                                                                                                                                                                                                                                                                                                                                                                                                                                                                                                                                                                                                                                                                                                                                                                                                                                                                                                                                                                                                                                                                                                                                                                                                                                                                                                                                                                                                                                                                                                                                                                                                                                                                                                                                                                                                                                                                                                                                                                                                                                                                                                                                                                                                                                                                                                                                                                                                                                                                                                                                                                                                                                                                                                                                                                                                                                                                                                                                                                                                                                                                                                                                                                                                                                                                                                                                                                                                                                                                                                                                                                                                                                                                                                                                                                                                                                                                                                                                                                                                                                                                                                                                                                                                                                                                                                                                                                                                                                                                                                                                                                                                                                                                                                                                                                                                                                                                                                                                                                                                                                                                                                                                                                                                                                                                                                                                                                                                                                                                                                                                                                                                                                                                                                                                                                                                                                                                                                                                                                                                                                                                                                                                                                                                                                                                                                                                                                                                                                                                                                                                                                                                                                                                                                                                                                                                                                                                                                                                                                                                                                                                                                                                                                                                                                                                                                                                                                                                                                                                                                                                                                                                                                                                                                                                                                                                                                                                                                                                                                                                                                                                                                                                                                                                                                                                                                                                                                                                                                                                                                                                                                                                                                                                                                                                                                                                                                                                                                                                                                                                                                                                                                                                                                                                                                                                                                                                                                                                                                                                                                                                                                                                                                                                                                                                                                                                                                                                                                                                                                                                                                                                                                                                                                                                                                                                                                                                                                                                                                                                                                                                                                                                                                                                                                                                                                                                                                                                                                                                                                                                                                                                                                                                                                                                   
"Nissan is making a strong investment in Canton's future, bringing the latest technology, training and process to create a truly best-in-class EV manufacturing team." by Nissan's chief officer, Ashwani Gupta.  
As a result of Nissan's ambitious strategy, opening doors to the new battery cell factory will provide almost 2,000 jobs and will most likely produce two to three new electric engines. 
"We are looking at the right location and timing to build the US battery factory," said Gupta during an interview. "It should be soon". Gupta did not give details about the factory but did provide information that the assembly line on Altima is to be rebuilt so both internal combustion and electric cars can be assembled on one line. The additional space at the Canton Assembly Plant will be reprocessed for battery pack assembly and other operations as Nissan aims for a more electronic vehicle production future.  
The automakers are aiming to have electric vehicles make up 40% of their US sales by 2030. According to Gupta, the newly proposed models will have a new lightweight architecture designed for battery-electric powertrains and autonomous driving technology. Nissan has plans for the next five years to increase the manufacture of electric vehicles in the United States. Nissan has been a pioneer for the electric movement before any other automaker had any interest, due to the open mindset of the engineers Nissan will continue to stay ahead of the competition.
The 2023 ARIYA includes two-wheel-drive and all-wheel-drive variants, which will change depending on single motor trims or dual-motor trims. The 2023 ARIYA will set the tone for future electric vehicles with the latest technology and safety features including Nissan Safety Shield® 360, a safety system that consists of various features to keep drivers safe. These features include radar technology, cameras, and sonar that work together to create a safety net to cover all sides of the vehicle. With optional upgrades, Nissan offers the ProPILOT Assist 2.0 which comes with an advanced all-wheel-control technology called e-4ORCE. 
The 2023 Nissan ARIYA can produce 215 horsepower and 221 lb-ft of torque when equipped with a single motor. When equipped with all-wheel drive the ARIYA produces 389 horsepower and 443 lb.-ft of torque placing the 2023 ARIYA high on the list for electric vehicles. Be the first in line, feel the thrill of owning the All-New ARIYA EV vehicle. Make sure to reserve your ride into the electric future. Reservation opens now for the All-New 2023 Nissan ARIYA.  
Drive New Nissan With Our Help at John Sisson Nissan Today!
At John Sisson Nissan, we're more than excited to help our customers and we have the right staff to make it happen. Searching for a new option to buy or lease? Take a look at our newest vehicle inventory or our quality pre-owned vehicles. We can help sell your current vehicle or bring it back to life like new with an online service appointment to our service center. Allow our professional technicians get started on all repairs or maintenance work for your vehicle.
We're here to help with any financial help, needs, or suggestions to help make paying for a vehicle easier, Apply for Auto financing. Reach out to us and see what we can do for you today at John Sisson Nissan.