Nissan Receives The 2021 ENERGY STAR Partner of The Year Award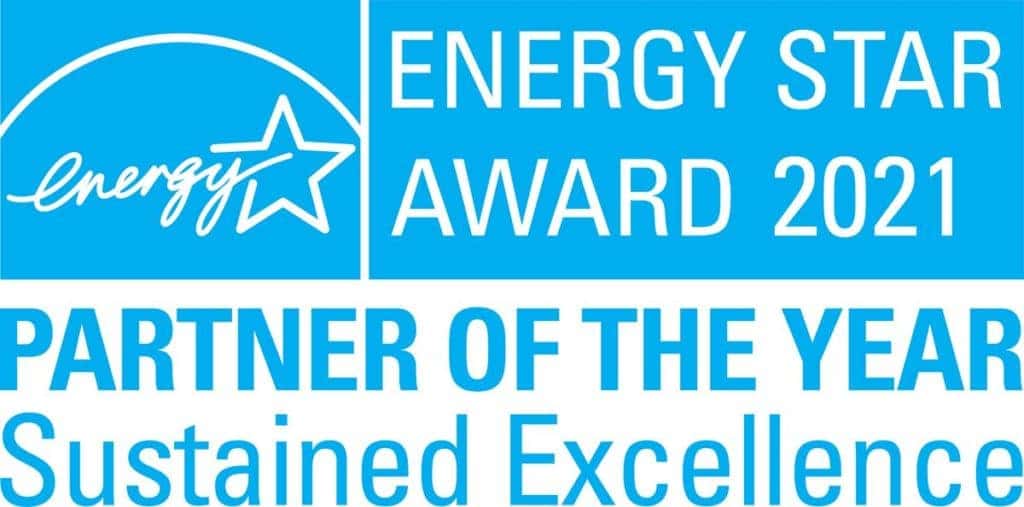 Photo credit: ENERGY STAR
Nissan continues to lead all fellow automakers in the right direction towards a cleaner future with zero emissions. Nissan has committed to reaching carbon neutrality by 2050 by converting their line of vehicles to fully electric. The Environmental Protection Agency (EPA) has given Nissan the highest honor in the Energy Star program as the Sustained Excellence award recipient. This is Nissan's 12th Partner of the Year recognition and marks the 10th consecutive year achieving the Sustained Excellence Award for its environmental management. Reducing greenhouse gas emissions as well as improving energy management within all of its U.S facilities. Let's break down why Nissan is such a role model for all other automakers to follow in its footsteps.  
The ENERGY STAR Awards
The ENERGY STAR Partner of the Year Award distinguishes corporate energy management programs. It is the highest level of EPA recognition, partners must perform at the superior level of energy management and meet certain criteria. The criteria include demonstrating best practices across the organization, proving organization-wide energy savings, and actively participating in the benefits of ENERGY STAR. The ENERGY STAR Sustained Excellence Award is awarded to organizations that have consistently earned Partner of the Year for several years in a row. Annual achievements must continue to surpass those in the previous years, the award is given at EPA's discretion. Nissan is proud to be on the receiving end of such a prestigious award.                  
"Receiving the ENERGY STAR Partner of the Year award affirms our commitment to care for our communities by continuing to integrate practices that reduce our environmental impact. Sustainability requires proactive, sustained effort and Nissan understands its unique position to contribute to the fight for the future of our planet. It is an effort that we take seriously and we are ready to put in the work," said Chris Goddard, manager, Energy, and Environmental Engineering, Nissan U.S.A.
Nissan's Plan Towards Carbon Neutrality
In 2020, Nissan was able to reach an absolute energy reduction of 21% across its U.S manufacturing footprint. Once Nissan became an ENERGY STAR partner in 2006, Nissan has saved nearly eight trillion BTUs of the energy required to manufacture and assemble vehicles. Setting an example of the savings can be equivalent to the amount of energy it takes a Nissan Leaf to drive more than 8.3 billion miles or more than 44 trips from the earth to the sun. In addition, Nissan has switched to more efficient technologies like LED lighting, engaging all employees in energy management, and including energy efficiency in design, such as environmentally friendly paint processes which help contain any volatile organic compound from further polluting the ozone. Nissan's ambition is seen through its Green Program, which first started back in 2006 with the main philosophy of understanding the environment better, with a shared concern for society, nature, and the earth. Ready to join the Nissan team and be a part of the solution?      
Drive New Nissan With Our Help at John Sisson Nissan Today!
At John Sisson Nissan, we're more than excited to help our customers and we have the right staff to make it happen. Searching for a new option to buy or lease? Take a look at our newest vehicle inventory or our quality pre-owned vehicles. We can help sell your current vehicle or bring it back to life like new with an online service appointment to our service center. Allow our professional techs to get started on all repairs or maintenance work.
We're here to help with any financial help, needs, or suggestions to help make paying for a vehicle easier, Apply for Auto financing. Reach out to us and see what we can do for you today at John Sisson Nissan.