Nissan Reveals Its All-New Nissan Intelligent Factory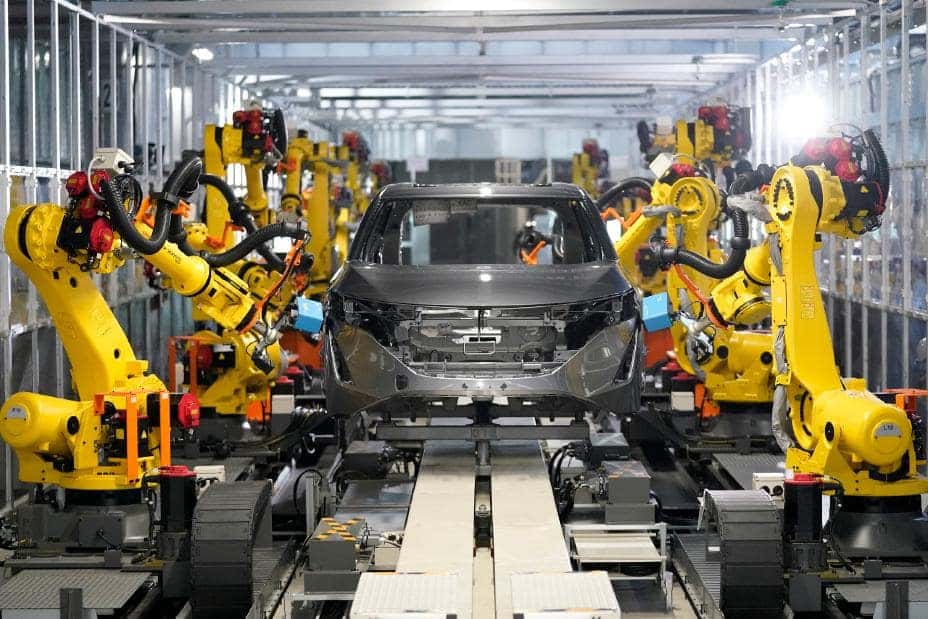 Photo credit: Nissan
Nissan has unveiled a new production line at its Tochigi Plant located in Japan, the new production line will feature the Nissan Intelligent Factory initiative. The automaker's unique initiative supports the manufacture of next-generation vehicles using innovative technologies which contribute to the realization of carbon neutrality. The goal is clear, Nissan intends on converting into a fully electric company one day and that day may be very soon. Although every automaker is now moving into electric vehicles, Nissan has a huge advantage that no one else has. The first automaker to commercially manufacture an electric vehicle that changed the world, the Nissan Leaf. A roadmap has been made to achieve the goal of Carbon Neutrality by 2050 which includes a conversion from the beginning stages.
Hideyuki Sakamoto, Nissan's executive vice president for manufacturing and supply chain management, said, "The automotive industry is in a period of great change, and solving the global challenge of climate change is urgent. We see this as an opportunity to build the strength of monozukuri (manufacturing), a part of our DNA, to develop and apply innovative technologies to overcome the challenges we face."
Where it all begins are in the manufacturing facilities, the first step is changing its assembly line to be prepared for the building of mass producing electric vehicles. The Japanese automaker is proud of its ability to manufacture vehicles through high quality and highly efficient processes. Combined with Master technicians skills, Nissan builds new iconic vehicles all year long. The Nissan Intelligent Factory initiative enables Nissan to use robots that have inherited the skills of Takumi to manufacture next-generation vehicles of the highest quality. Create an improved environment where a wide range of employees can work comfortably,efficiently, and make a zero-emission production system thereby accelerating efforts to achieve a decarbonized society.
Nissan aims to achieve Carbon Neutrality across its operations and life cycles of its products by 2050. The company aims to improve energy and material efficiencies at its assembly plants across the world. Reusing energy and any items that can be recycled will be the first step, Nissan already reuses old Leaf batteries inside their facilities in their automated mobile machines that help Nissan factories worldwide. The Tochigi plant is preparing for the scheduled start of the all-new Ariya crossover electric vehicle this year. Want to find out more about the 2022 Nissan Ariya?
Drive New Nissan With Our Help at John Sisson Nissan Today!
At John Sisson Nissan, we're more than excited to help our customers and we have the right staff to make it happen. Searching for a new option to buy or lease? Take a look at our newest vehicle inventory or our quality pre-owned vehicles. We can help sell your current vehicle or bring it back to life like new with an online service appointment to our service center. Allow our professional techs to get started on all repairs or maintenance work.
We're here to help with any financial help, needs, or suggestions to help make paying for a vehicle easier, Apply for Auto financing. Reach out to us and see what we can do for you today at John Sisson Nissan.