Nissan Set To Replace The Longstanding All-Electric Nissan Leaf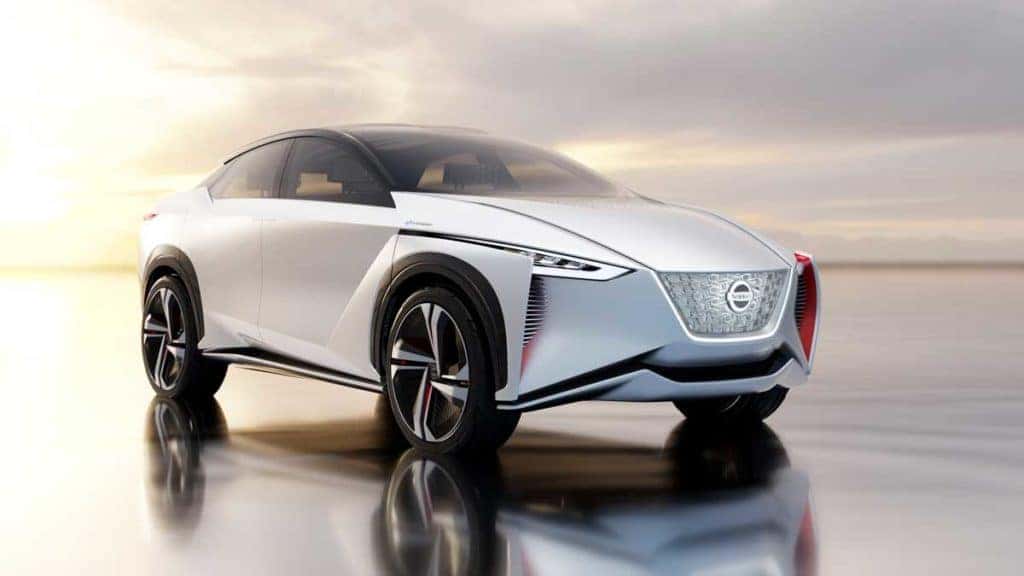 Photo credit: Nissan
Nissan has announced that its long standing fully-electric Leaf will be getting replaced by an all-new electric compact SUV. The Nissan Leaf began the beginning of the electric era, offering all the benefits of an electric vehicle at an affordable price. Over ten years ago Nissan decided to bring the idea of a future filled electric cars to an instant reality. From that point on the Leaf became one of the most unique vehicles on the market with a low price and high functionality. The rest is history from there, and now Nissan wants to make the same decision but for the future to come and achieve its goal of Carbon Neutrality Goal for 2050. 
It's unfortunate that the Leaf will be retiring in the near future, but on the bright side, Nissan will use its funding and gear it towards a new all-electric SUV. According to the concept photos of the future vehicle, Nissan is creating a much more futuristic design that will push the new "Leaf" for generations to come. The automaker chose to inject funding into its electrified vehicles rather than manufacturing new combustion models that won't meet the new standards to protect our environment. The new all-electric compact SUV will feature the latest in Nissan's technology such as a digital gauge cluster, all-new safety features, and of course Nissan's popular e-Pedal. Nissan will use the same platform as its upcoming 2022 Nissan Ariya SUV. 
The current 2021 NIssan Leaf has been around since 2010 and has gone through many upgrades. The standard 2021 Leaf models come with 147-horsepower receiving power from an electric motor. The base model carries a 40.0-kWh battery giving it a range of 149 miles per charge. Leaf Plus trims come with a quicker 214- horsepower electric engine, and also get a bigger 62.0-kWh battery pack. The bigger battery pack extends the range of the 2021 Leaf to 226 miles range per charge and has been one of the most popular electric vehicles in the world.
Inside the popular vehicle comes a 7.0-inch digital readout display featuring a large analog speedometer which can be reconfigured to show a variety of display options to allow drivers to use what they need best. The 2021 Leaf's seats are La-Z-Boy level comfort, with a spacious rear seat and trunk for cargo. Nissan also offers the available Bose Energy Efficient Series premium audio system that comes with seven small, lightweight, and strategically placed speakers throughout the cabin. Buyers can also connect with their Leaf via a compatible smartphone to connect with AppleCarPlay and Android Auto integration. Nissan Is ready to become an instrumental part in changing the future for the better.      
Drive New Nissan With Our Help at John Sisson Nissan Today!
Are you excited about getting a new car? So are we! At John Sisson Nissan, we're more than excited to help our customers, we're thrilled. Looking for a new option to buy or lease? Take a look at our newest vehicle inventory or our quality pre-owned vehicles. We can help sell your current vehicle or bring it back to life like new with an online service appointment at our service center. Allow our professional techs to get started on all repairs or maintenance work. 
Looking for options with any financial help, needs, or suggestions to help make paying for a vehicle easier? Apply for Auto financing. Stop by today and see what we can do for you at John Sisson Nissan right now.