Nissan Sets Ambitious Goal To Become Carbon Neutral By 2050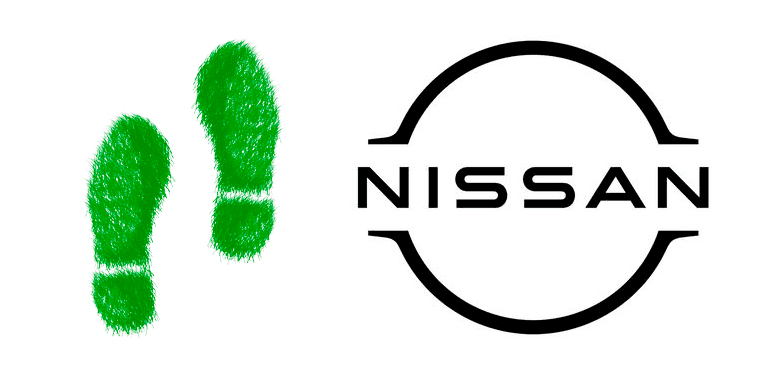 Photo Credit: Nissan
The first-generation Nissan Leaf helped start the modern era of electric cars nearly a decade ago. Nissan originally had high-volume plans for the leaf aiming to produce 500,000 electric cars by 2012 but did not hit their goal until 2020. The highly anticipated all-new 2021 Nissan Ariya crossover is scheduled to arrive this year and has an outstanding range of 300-miles. Nissan Motor Co. has set its focus on reaching a total carbon-neutral phase across the company's operations and the life cycle of its products by 2050. With most automakers having a common goal of lowering emissions, Nissan is creating a plan to have 100 percent of all-new vehicle offerings electrified by the early 2030s in Japan, China, Europe, and the United States. 
"We're determined to help create a carbon-neutral society and accelerate the global effort against climate change, Our offering in electrified vehicles will continue to expand around the world, and this will make a major contribution to Nissan becoming carbon neutral. We will continue to drive innovation that enriches people's lives as we pursue a sustainable future for all," said Nissan CEO Makoto Uchida
How Nissan Plans To Move Foward
The road to fully electric vehicles will involve further innovations in both electrification and manufacturing to speed up the process in the company's carbon-neutral goal. Starting with innovations to their e-POWER electrified powertrains to achieve greater energy efficiency, development of a battery ecosystem to support decentralized onsite power generation for buildings with renewable energy sources, anticipating a collaboration with the energy sector in pursuit of the decarbonization of power grids. Nissan builds on its decades-long programs to reduce emissions providing technologies that benefit both the environment and society. Nissan's e-POWER system amplifies the drive with instant torque together with a quiet drive much like a zero-emission EV. The electric motor drive system borrows the EV technology perfected in the Nissan Leaf that continues to be a fan favorite setting the template for the future.                            
Nissan Green Program
Nissan's Green program first started back in 2006 with the main philosophy of understanding the environment better, with a shared concern for people, society, nature, and the earth. Nissan is addressing climate change by promoting society's de-carbonization through the expansion of electrification and vehicle intelligence. Focusing on Resource dependency by creating a system that uses resources efficiently and sustainably, Air Quality by ensuring cleaner exhaust emissions, and Water Scarcity by reducing water consumption by managing water quality with manufacturers that care for the ecosystem services. Nissan continues on its path toward a Carbon-Neutral Society setting a great example for fellow automakers.
Come Test Drive A Nissan At John Sisson Nissan
We're all about helping our customers enjoy their shopping experience. We have a friendly and passionate sales team that will make your buying, leasing or selling needs easy for any of our newest vehicle inventory. We're here to help with any financial help, needs, or suggestions to help make paying for a vehicle easier. Apply for Auto financing with our assistance right now. Stop by today and see what we can do for you right now at John Sisson Nissan.
Don't forget we have a trained service team that can help with an online appointment to get started on all maintenance work and repairs. We look forward to helping you today!