Nissan Unveils An All-New High-Performance Ariya Single Seater Concept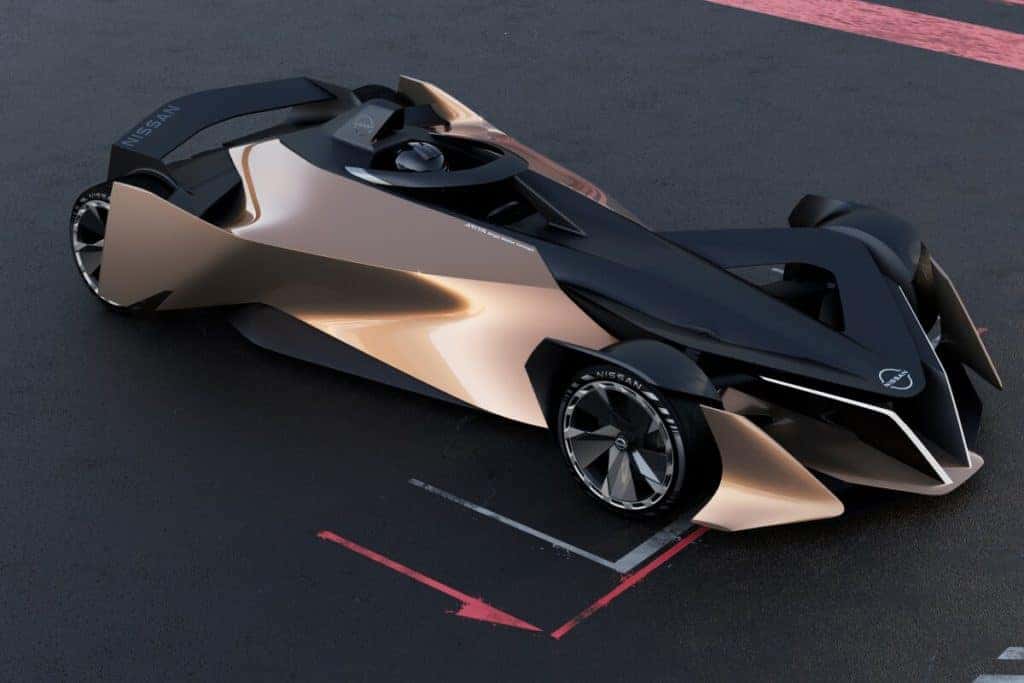 Photo credit: Nissan
Nissan revealed its all-new Nissan Ariya Single Seater Concept that will include a similar look to that of the 2022 Nissan Ariya fully-electric SUV. The concept vehicle will explore high-performance development, and show the world how the Ariya road car powertrain could also be used as a single-seater racing car chassis. Nissan continues to break through the barriers of the "impossible" and take it on as a challenge. The 2022 Ariya is set to roll off the assembly line soon offering longer ranges with quicker recharge times as if one was refueling. Imagine that, being able to charge your electric vehicle in a matter of minutes, maybe even creating a future with electric charge stations instead of gas pumps.
"We are delighted to present the Nissan Ariya Single Seater Concept from our Nissan Futures event," said Hoyos. "At Nissan, we dare to do what others don't. With this concept, we want to showcase the high-performance potential of the Ariya's powertrain in a motorsports-inspired package that not only hints at the design and styling of the road car that inspired it, but that also demonstrates a new and efficient EV performance language. Acting as a testbed for future technological evolution, this project can help bring excitement from the road to the race track, and also demonstrate Nissan's expertise in transferring knowledge and technology from the race track to the road." 
The all-new Ariya concept vehicle uses design cues from the 2022 Nissan Ariya SUV all over the vehicle. Beginning with the front end of the concept vehicle where the automaker has illuminated the "V" motion design. On the sides of the single-seater Ariya, fans will find similar fluid and efficient surfaces as the 2022 Ariya SUV but instead made with a maximum level of carbon fiber possible to keep it lightweight and aerodynamic. Nissan's participation in the ABB FIA Formula E World Championship is what inspired the automaker to create the one seater concept. Building a machine with a timeless futuristic Japanese design, Nissan aims to create a new standard for an electric race car.
The 2022 Nissan Ariya will set the tone for future electric vehicles with the latest technology available for customers in both safety and performance. Offering two different battery options, a standard 63 kWh battery which is perfect for local daily drives, and an 87 kWh battery that better suits those traveling farther distances or trips. When equipped with the 87 kWh the 2022 Ariya can offer up to 300 miles of range on one charge. All 2022 Nissan Ariya's will come with single motor trims as standard, offering 215 horsepower. Upgrading up to the dual-motor trim will unleash a whole new level of performance enabling buyers to enjoy 389 horsepower with instant acceleration. Ready to learn more about the 2022 Nissan Ariya?
Drive New Nissan With Our Help at John Sisson Nissan Today!
At John Sisson Nissan, we're more than excited to help our customers and we have the right staff to make it happen. Searching for a new option to buy or lease? Take a look at our newest vehicle inventory or our quality pre-owned vehicles. We can help sell your current vehicle or bring it back to life like new with an online service appointment to our service center. Allow our professional techs to get started on all repairs or maintenance work.
We're here to help with any financial help, needs, or suggestions to help make paying for a vehicle easier, Apply for Auto financing. Reach out to us and see what we can do for you today at John Sisson Nissan.