Nissan's 2022 Heisman House Campaign Brings Excitement To Fans With New Stories And Virtual World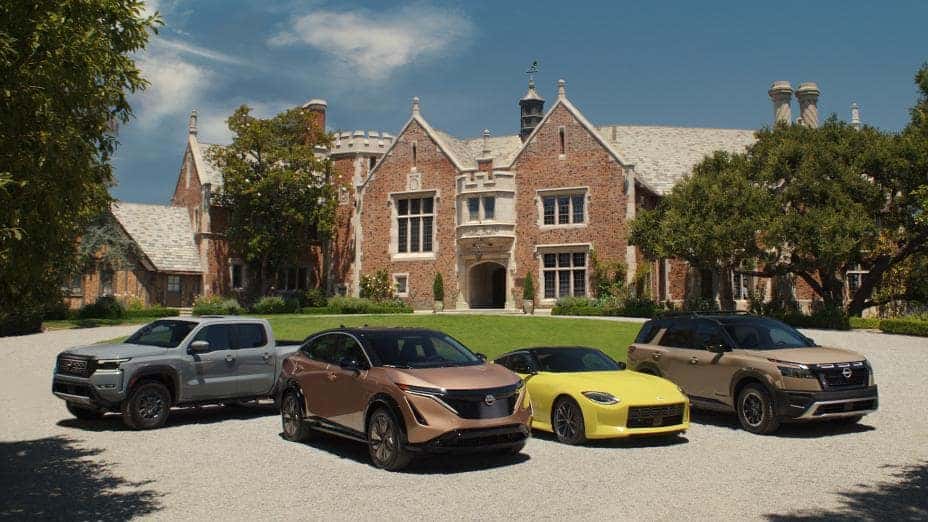 Photo credit: Nissan 
Nissan's "Heisman House" is back for season twelve allowing fans to experience the competitive and energetic side of Nissan's favorite Heisman players and will welcome a top collegiate athlete for the first time. In the wonderful virtual world of the Heisman House, each fan can create a fully customized avatar and interact with each of their favorite athletes. Throughout the new season, each player will be able to explore a world full of adventures, Easter eggs, and will have the opportunity to participate in various interactive games together with other Heisman House players.
For the first time Nissan's Heisman House campaign offers exclusive tokens featuring the most outstanding artwork of Heisman greats.  Each token offered by Nissan in this virtual world will be at no additional cost, and lucky fans will be able to unlock great rewards with Heisman winners such as a custom avatar token. Information about the token launch is available at TheHeismanHouse.om and CAMPUS.IO.
"We are thrilled to welcome this year's Heisman House class. Having Bryce Young opened up a variety of new potential stories for our creative team," announced Allyson Witherspoon, vice president, and U.S. marketing director, Nissan USA.
Heisman House welcomes the first-time soccer player and latest Heisman trophy winner Bryce Young. The Heisman Trophy Trust annually recognizes the most outstanding college athlete in the United States. Every player demonstrates great skill, perseverance, and hard work. The Heisman Trophy Trust supports every fanatical athlete and gives great opportunities to young students in this country to succeed and fulfill their dreams. The Trust's goal is to support underprivileged or special needs youth by demonstrating a sense of responsibility and service to the community.
Young joins the group along with former Heisman Trophy winners Tim Tebow, Devonta Smith, Kyler Murray, Desmond Howard, Barry Sanders, Baker Mayfield, Carson Palmer, Robert Griffin III, Charlie Ward, Derrick Henry, and "The Head Ball Coach," Steve Spurrier. Young's integration into the Heisman legends allows for many young athletes to strive to achieve the same. Nissan has titled the campaign "That's How You're Heisman" which highlights Nissan's all-new line up.
The "This Is How You Are Heisman" campaign will feature 10 ads focused on the more competitive nature of athletes by encouraging fans to join a group of polls, quizzes, and challenges on TikTok, Twitter, and Instagram platforms. The initial ad for the campaign begins with Tebow introducing Young to the Heisman family, following along with past Heisman trophy veterans engaging in different competitions. Among the vehicles featured in the campaign are the new all-electric 2023 Nissan Ariya, 2023 Nissan Z, 2022 Nissan Frontier, and 2023 Nissan Pathfinder. Ready to join the Nissan family?
Drive New Nissan With Our Help at John Sisson Nissan Today!
Are you excited about getting a new car? So are we! At John Sisson Nissan, we're more than excited to help our customers, we're thrilled. Looking for a new option to buy or lease? Take a look at our newest vehicle inventory or our quality pre-owned vehicles. We can help sell your current vehicle or bring it back to life like new with an online service appointment at our service center. Allow our professional techs to get started on all repairs or maintenance work. 
Looking for options with any financial help, needs, or suggestions to help make paying for a vehicle easier? Apply for Auto financing. Stop by today and see what we can do for you at John Sisson Nissan right now.