Nissan's 2022 Super Bowl Commercial Is Packed With Action And Nissan's Newest Models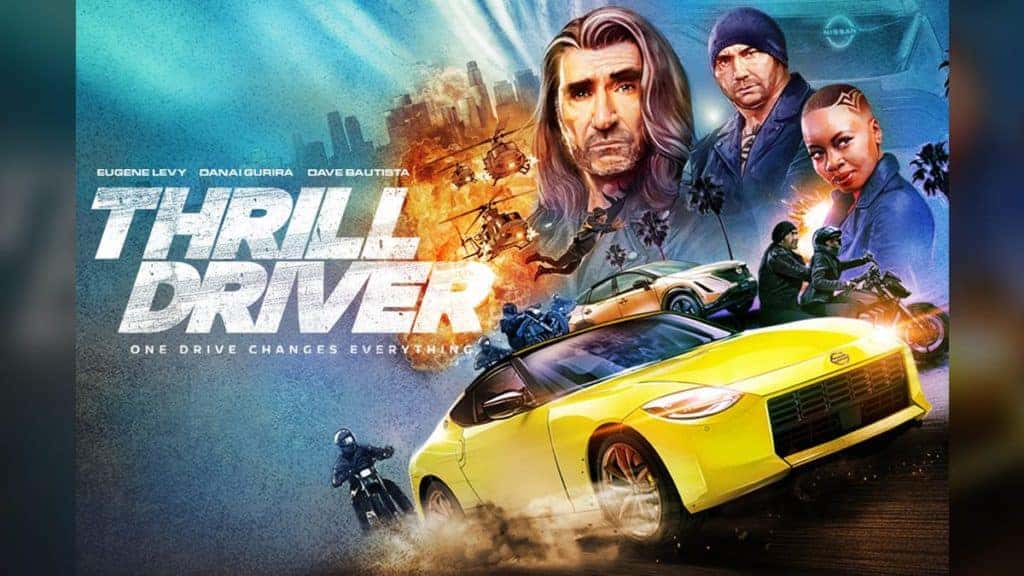 Photo credit: Nissan
Nissan has done it again! Set to release another commercial during the 2022 NFL Super Bowl. NIssan has been leading the auto nation combining its knowledge of electric vehicles and the iconic models that have made history. The commercial will include some of Hollywood's world-famous stars including Eugene Levy, Brie Larson, Catherine O'Hara, Danai Gurira, and Dave Batista. The 60-second story line starts off with Eugene Levy receiving a pair of keys to a 2023 Nissan Z  from Brie Larson. Brie Larson is one of Nissan's Brand Ambassadors, having signed a multi-year partnership with the Japanese automaker
With a little bit of Hollywood magic, Eugene Levy transforms into an action hero driving the all-new 2023 Nissan Z at outrageous speeds. The 2023 Z zooms off as it is chased by henchmen, Levy manages to get away by flying off a building only to catch David Batista mid-air without spilling a drop of his coffee. As the action ends, viewers find themselves attending the premier of the short film as all the star actors walk out and get into the all-new fully-electric 2023 Nissan Ariya SUV. Nissan plans to air the commercial during the fourth quarter of the big game. Let's take a look at the two vehicles that will be featured in the Thrill Driver short film.    
The 2023 Nissan Ariya will set the tone for future electric vehicles with the latest technology available for customers. The 2023 Nissan Ariya will swipe buyers off their feet, changing the standard for an electric vehicle's looks with a seamlessly-integrated front grille imbued with the Kumiko traditional 3D pattern as the Ariya does not need a vented grille. Nissan offers two different battery options, a standard 63 kWh battery which is perfect for local daily drives, and an 87 kWh battery that better suits those traveling farther distances or trips. When equipped with the 87 kWh the 2023 Ariya can offer up to 300 miles of range on one charge. On the performance end, the 2023 Ariya dual-motor all-wheel-drive trim will generate 389 horsepower and 442 lb-ft of torque.     
The popular 2023 Nissan Z is set to roll into dealerships with an all-new design for one of the most popular vehicles in its lineup. The all-new 2023 coupe will generate 400 horsepower that it receives from a twin-turbocharged V-6 engine. The 2023 Nissan Z will come in rear-wheel drive matched with a six-speed manual transmission or a nine-speed automatic.
The all-new coupe will feature a sportier suspension tune, a limited-slip differential, upgraded brakes, 19-inch wheels, and faux-suede upholstery. Want to find out more about the latest Nissan news?
Drive New Nissan With Our Help at John Sisson Nissan Today!
Are you excited about getting a new car? So are we! At John Sisson Nissan, we're more than excited to help our customers, we're thrilled. Looking for a new option to buy or lease? Take a look at our newest vehicle inventory or our quality pre-owned vehicles. We can help sell your current vehicle or bring it back to life like new with an online service appointment at our service center. Allow our professional techs to get started on all repairs or maintenance work. 
Looking for options with any financial help, needs, or suggestions to help make paying for a vehicle easier? Apply for Auto financing. Stop by today and see what we can do for you at John Sisson Nissan right now.