Nissan's Long Overdue 2021 Ariya Set To Arrive In The U.S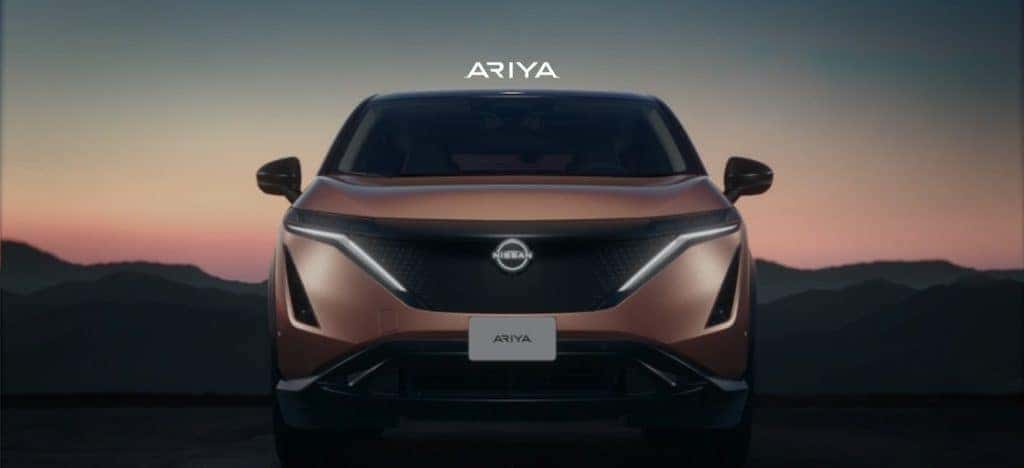 Photo credit: Nissan
Nissan's fully electric Leaf marking 10 successful years on sale, the long-overdue wait for their Electric SUV is right around the corner. While the big news for Nissan in 2021 is the introduction of an all-new Rogue crossover SUV, evenly as pressing is the 2021 Nissan Ariya is due to arrive in the U.S within this year. Marking a new chapter for Nissan Electric vehicles, Its purest expression of Nissan Intelligent Mobility. Offering powerful acceleration, smooth quiet operation with a luxurious interior. With four core trims, including two-wheel-drive and all-wheel-drive variants. Customers will also have the option of picking between two available battery packs. We'll get into more details below.
Innovation At Its Finest 
Nissan is definitely focusing on the gorgeous looks of the Ariya with its sharp-edges, the front Nissan logo made of 20 LED lights, and a seamlessly-integrated front grille imbued with the Kumiko traditional 3D pattern. First glance at the grille letting us know it's an electric vehicle with a lack of ventilation since its dual motors do not generate the same heat as a conventional engine. Not only does the Ariya pack the latest battery-electric technology, by positioning key components below its loading floor providing more space to the engine compartment. The underfloor battery positioned to guarantee 50:50 weight distribution, having the choice between the standard rated 63 kWh battery perfect for urban commuters and while the larger one offers 87 kWh for those looking to travel farther distances. Ariya able to achieve up to 300 miles of range when equipped with the 87 kWh. Buyers can anticipate the smooth easy driving with the e-Pedal first introduced with the Nissan LEAF, being able to accelerate and decelerate using only the accelerator pedal. 
ProPILOT Assist 2.0
The Nissan Ariya all-electric drivetrain integrating perfect power delivery with excellent charging capabilities and range. The twin electric motor, all-wheel-drive Ariya trims feature Nissan's most advanced all-wheel control technology, e-4ORCE. Born from the companies history of developing all-terrain vehicles and sports cars including the Nissan GTR. Experience up to 389 horse-power with instant acceleration, exhilarating power that enhances all-climate traction, cornering, and comfort with each drive. Providing buyers with the next-generation ProPILOT Assist advanced driver assistance. ProPilot Assist 2.0 is a hands-on assistance system that helps drivers stay centered in their lane, maintain a set vehicle speed and distance to the vehicle ahead, and navigate stop-and-go highway traffic. 
More On ProPILOT
ProPILOT 2.0 expands its navigation system by using high-definition 3-D map data to detect the roadway type, direction, and speed limits. Ariya with ProPILOT Assist 2.0 Driver assistance system, a technology that allows drivers to take their hands off the steering wheel on designated highways and experience freedom on the daily commute. Also equipped with standard Nissan Safety Shield® 360, a  system that consists of many different features including cameras, radar technology, and sonar that work together to create Safety Shield® 360 a comprehensive system that looks in front, behind, and beside the vehicle, as it's on the move. This set of six advanced Nissan Intelligent Mobility features a monitor around the vehicle and can step in to help keep passengers safe. Ariya will have three different trim levels, S, SV, SL all coming in single-speed automatic with front-wheel drive. 
2021 Nissan Ariya Models MSRP (Excluding destination price)
S     $40,000 MSRP
SV   $42,000 MSRP
SL   $45,000 MSRP
Enjoy the Nissan Experience
We're all about helping our customers enjoy their shopping experience. We have a friendly and passionate sales team that will make your buying, leasing or selling needs easy for any of our newest vehicle inventory. We're here to help with any financial help, needs, or suggestions to help make paying for a vehicle easier. Apply for Auto financing with our assistance right now. Stop by today and see what we can do for you right now at John Sisson Nissan.
Don't forget we have a trained service team that can help with an online service appointment to get started on all maintenance work and repairs. We look forward to helping you at John Sisson Nissan!