The All-New 2022 Nissan Frontier Begins Production At Canton Vehicle Assembly Plant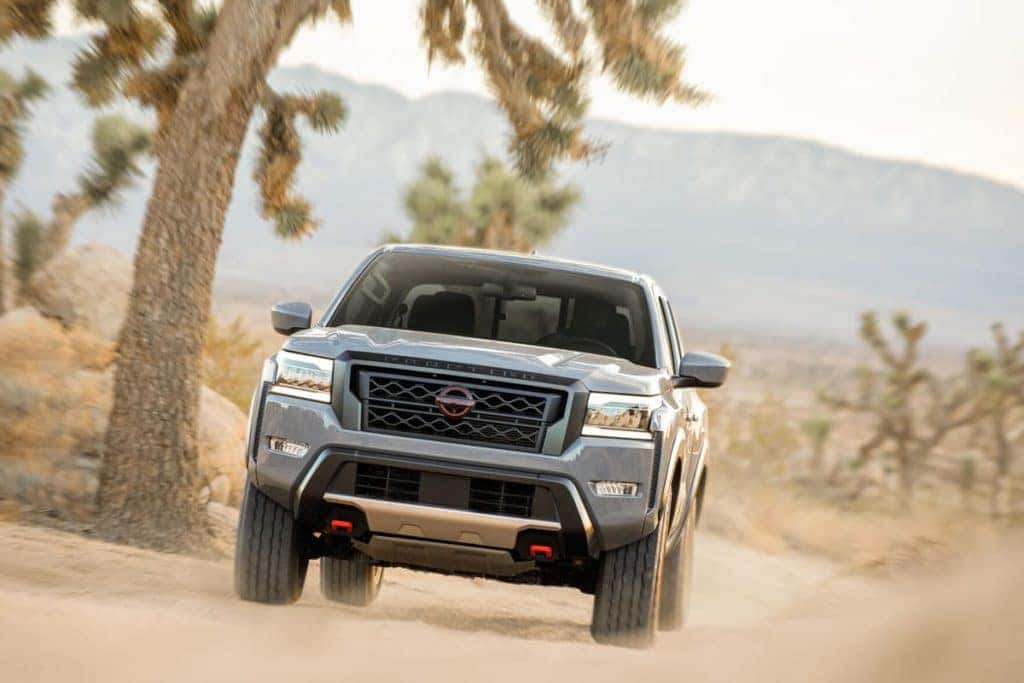 Photo credit: Nissan
Nissan has begun the production of its brand-new 2022 Frontier, modernizing the mid-size truck with a new look and a new 3.8-Liter V6 engine. While its predecessor remained mostly unchanged for almost 16 years, the Frontier will receive a more sculpted hood, a bigger grille, and larger vertical fenders to give the model a bolder, sportier look. Nissan also made a change to the interior cabin with new innovative technology such as an 8-inch infotainment system, a larger color display to offset analog gauges, and Zero Gravity seats that now come standard on all 2022 trims. Nissan also added a Pro-4X trim that includes a stronger suspension, an electronically locking rear differential, and many more add-ons for off-road enthusiasts.
While the Frontier has served as Nissan's compact truck model for North America since 1997, it will finally receive an all-new redesign of both its exterior and interior. Starting with the interior by replacing all outdated plastic that plagued its predecessor, adding newer trim pieces, soft-touch surfaces, and more contemporary features. Nissan also offers their zero-gravity seat standard on all trims, which were scientifically engineered to reduce muscle fatigue by building 14 different pressure points to put buyers into a neutral position to both reduce spinal bending and relieve pressure off the lower back. The unique shape and patented structure provide continuous support from the hips all the way up to the shoulders. This natural, ergonomic design helps to maximize blood flow and keep energy levels up. Nissan is dedicated to ensuring a more comfortable and safe ride for all buyers.
The new 2022 Frontier is powered by the brand new 3.8-Liter V6 engine, capable of producing an impressive 310 horsepower and 281 pound-feet of torque. It pairs with a nine-speed automatic transmission that's given an expanded lockup area, a new high-response electro-hydraulic system, a long input shaft, and a 99 percent wider gear range compared to the old five-speed. Steering and suspension have also been revised, the Frontier's hydraulic steering rack has been adjusted to deliver a better on-center feel which Nissan says will prove less taxing on drivers taking long trips.
Many available features such as Shift-on-the-fly, part-time 2WD/4WD features, 4HI, and 4LO modes — all electronically controlled by the truck's part-time transfer case. The Frontier is offered in either rear or four-wheel drive and is available in four trims, S, SV, PRO-X, and PRO-4X. Interested in finding out more? Visit us at John Sisson Nissan and let us help you today!