2022 Nissan 400 Z Ready to Debut in Production Form on August 17, 2021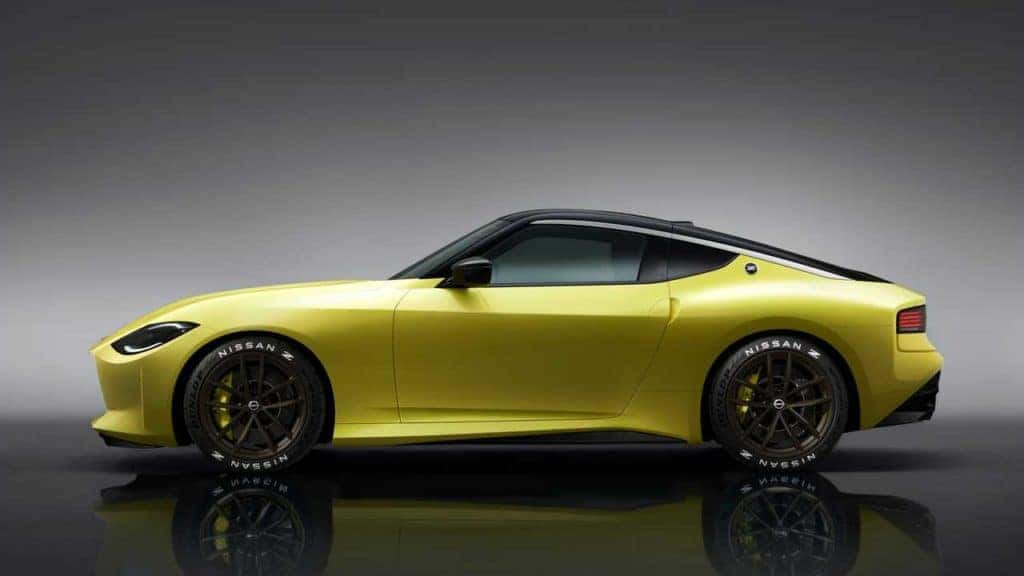 Photo credit: Nissan
Nissan has finally announced the debut date for the all-new 2022 Nissan. The long-awaited two-door coupe holds traces of the inspiring vehicles that helped Nissan create this sleek ride. Once the first picture of the 2022 Nissan was leaked, it sent Nissan fans all over the world into a craze. The discussions about the continuance of the long-loved Nissan Z family started sparking all kinds of theories about what Nissan had in store for the coupe. The Z family has always represented Nissan's spirit in the world of sports cars, considered to be the younger brother to the monstrous 2021 Nissan GT-R. Nissan is set to have an estimated starting MSRP of $40,000 (Plus destination fee), although higher trims can change that number depending on add-ons. Let's see what Nissan has in store for their fans from all over.      
"The Z represents the joy of driving in its purest form and has helped shape Nissan's DNA as a passionate, innovative challenger," said Nissan CEO Makoto Uchida. "Ever since the first generation, it has captured the hearts of car enthusiasts all over the world. That's why we're so excited today to be able to say to them: Yes, the next one is coming!"
The all-new Nissan is a combination of a few vehicles that came before and left a strong footprint in the history of Nissan. The headlights were inspired by the sought out 240Z, while the taillights are borrowed from the classic 300ZX model. At first glance, the 400Z looks like it's already moving at high speeds with a sporty yet elegant appearance. The aerodynamic body frame is composed of smooth lines and curves that are crucial to its performance. Every curve counts when creating a vehicle that is made to handle high speeds and fast turns. Potential buyers can definitely expect a modernized 400Z, updates like a fully digital gauge, touchscreen infotainment system, and standard entertainment features such as Apple CarPlay & Android Auto. 
Now for what Nissan enthusiasts can't wait to experience, the powerful force from the 3.0-liter twin-turbo V6 engine which is also used in the Infiniti Q50. The coupe delivers power from the rear tires and is capable of producing an outrageous 400 horsepower. Nissan has yet to announce if the 400Z will receive a NISMO trim, but if it does we can expect a more racetrack-ready version. Likely to receive a higher horsepower rating, tuned suspension, and many more high-performance parts. The six-speed manual transmission comes standard on all 400Z trims, although a nine-speed automatic transmission designed by Mercedes-Benz has been reported and was intended for Nissan vehicles. Interested in finding out when you can reserve your 2022 Nissan 400Z? Contact us at John Sisson Nissan.       
Drive New Nissan With Our Help at John Sisson Nissan Today!
At John Sisson Nissan, we're more than excited to help our customers and we have the right staff to make it happen. Searching for a new option to buy or lease? Take a look at our newest vehicle inventory or our quality pre-owned vehicles. We can help sell your current vehicle or bring it back to life like new with an online service appointment to our service center. Allow our professional techs to get started on all repairs or maintenance work.
We're here to help with any financial help, needs, or suggestions to help make paying for a vehicle easier, Apply for Auto financing. Reach out to us and see what we can do for you today at John Sisson Nissan.