Five decades of the fabulous Nissan Z-Car and counting
Who doesn't enjoy a great trip down to memory lane to revive beautiful past memories? Today, we are doing just that, and we are taking you through the family photo album of one of our beloved sports car: the Nissan Z-car.
In 1969 the Nissan Fairlady Z was born in Japan featuring a long hood, a fastback tailgate and a stylish look. Two years later in 1971, the car arrived to the US market, but it was called Datsun 240Z. Its 2.4 liter engine with 151 horsepower and an exceptional price of $3601, made the car an instant success selling 16,215 in the first year and 40,000 units the following year.
In 1974, Nissan put together another version of the car, with four seats, a bigger 2.6-liter engine, new fuel injection, but only 139 horsepower.
1975 to 1980 was the era of the Nissan Datsun 280Z and 280 ZX. In this model, Nissan delivered what the American market wanted in a sports car: velour upholstery, T-tops or T-shaped roof and a digital dashboard. A bigger engine was added to the Datsun 280Z, a 2.8-liter delivering 170 hp. During these five years, the 280Z went through many changes and improvements, like a turbo option that offered 180 hp.
At the beginning of the 80s, the changes continued, one of those changes happened in 1981 when Nissan dropped the "Datsun" name, and in 1983 the 280ZX car had its final model year.
With the fall of the 280ZX came the rise of the third generation of Nissan's Z cars. In 1984, a new and completely different car arrived to the US market, the Z31 Nissan 300ZX. This new model came up as our minds were blowing up with "Back to the future". The Z31 300ZX not only had a great resemblance to the DeLorean car, it was faster, more techier and more expensive. With 160 hp 3.0-liter V6 engine and a turbocharged version that got to 200 hp, it felt close to flying for a sports car of its era. And because all good things come to an end, in 1989 Nissan ended the production of the Z31 300ZX mainly due to decreased sales in sports cars by the time.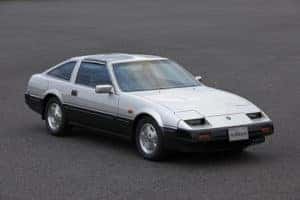 A new decade in 1990 saw a great revival for Nissan with the Z32-generation 300ZX. This model screamed NEW all the way around: new chassis, new 3.0-liter V6 engine, and new 222 hp. The new performance was shocking when Nissan added a twin-turbo version that delivered 300 hp, and it could hit 60 mph in 5 seconds.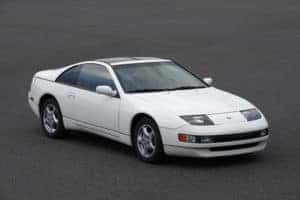 From 1997 to 2002, there was a pause in the Nissan Z-car production, and the company got a new CEO who committed to creating a money making Z-car. That's when the Nissan 350Z saw the light in this world. This new model was inspired with the 240Z in mind, with the long hood and a short rear deck design. This sports car was priced at $26,000 and there were different trim packages available, one of those included 350hp and the magnificent Italian Brembo brakes.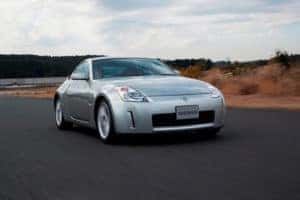 At that point, we all thought Z cars couldn't get better, but OOPS, Nissan did it again! In 2009, Nissan welcomed the sixth generation of Z cars with the impressive 370Z. This new model featured a VQ-series (one of the best engines Nissan has ever made) V6 engine delivering 328 hp. Additionally, this model was 3.9 inches shorter and lighter than the 350Z, which made it even faster, reaching 60 mph in under five seconds.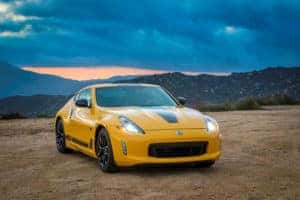 Eleven years later, the family continues to grow with the addition of the Nissan 400Z. According to Nissan, the 400Z will have a sleek modern style mixed with key features from its ancestors. It will be produced with a twin-turbocharged V6 engine, 400 hp and a six-speed manual transmission.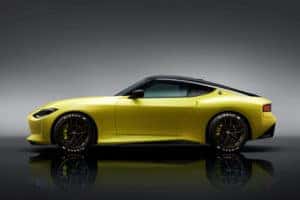 At John Sisson Nissan, we can't wait to have this new family member in our yard for you to take home. And to make the waiting shorter, take a look at our new Nissan models and take advantage of our finance incentives for new or pre-owned Nissan cars.
Photo Source/Copyright: Nissan