New Nissan Leaf Electric Hatchbacks Will Come With 'Canto' Safety Sound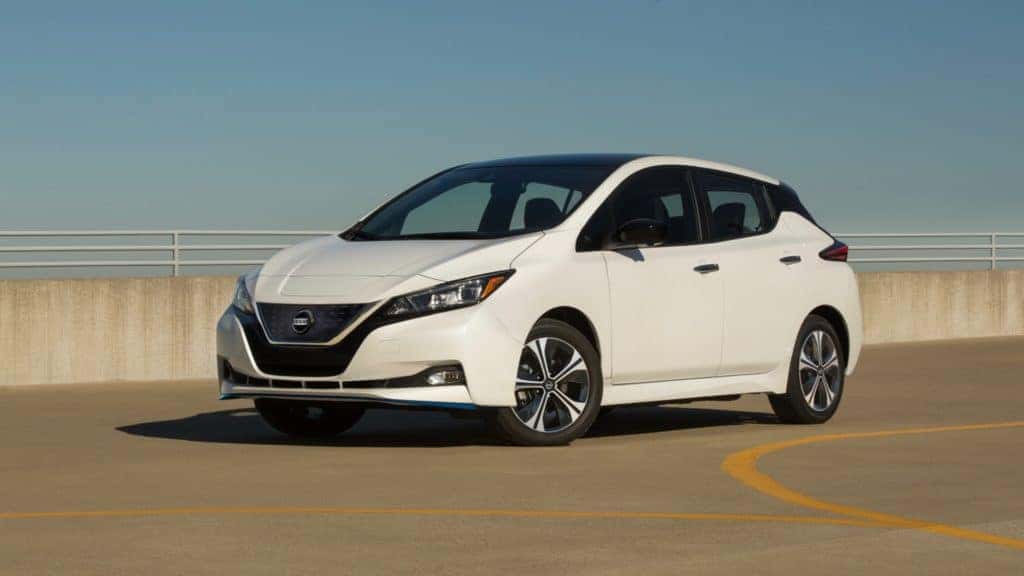 Photo credit: Nissan
Nissan has confirmed a new sound will be updated into the automaker's electric hatchback, named 'Canto' safety sound. The popular 2021 Nissan Leaf will soon be seen or better yet heard with an all-new sound simulating traditional car noise. The update for the new sound will help tackle fatalities associated with road users not realizing an electric vehicle is approaching due to the electric motor being silent. The Nissan Leaf has served as the world's first mass-produced Battery Electric Vehicle (BEV), the five-door hatchback first debuted back in December 2010 and continues strong. Currently, in its second generation, the 2021 Nissan Leaf continues to be one of the most affordable fully electric vehicles today. 
The  New Acoustic Vehicle Alerting System ( AVAS) nicknamed 'Canto' by its developers, is specifically designed to simulate and transmit artificially simulated driving sounds to alert people to the presence of a fully electric vehicle. The 'Canto' sound was first promised in 2017 but was delayed due to regulations. The current Leafs update the new sound with in-car wi-fi and Apple CarPlay or Android Auto smartphone integration tech. Nissan's idea is essentially the evolution of the sound already fitted to the Leaf, tweaking it so it will change as the vehicle slows down or accelerates. The sound is enabled at speeds of up to 18 mph and the company states it will not be too alarming to pedestrians, residents, and passengers.        
"Customer safety is paramount, not only for those behind the wheel but those surrounding the car as well," said Marco Fioravanti, the regional vice-president for product planning in Europe. "As the world becomes more and more electrified, this sound will soon become part of the soundscape of our roads as Nissan's signature electric vehicle (EV) sound moves us closer to our goal of a zero-fatality driving experience."
Nissan developed the noise at its HQ in Japan, where many iconic developments have been made. The current 2021 Nissan Leaf comes with a 147-horsepower electric motor that pushes power through the front wheels and is powered by a 40.0-kWh battery pack. This 40.0-kWh battery pack has the ability to travel an estimated 149 miles range. Upgrading to the available larger 62.0-kWh battery pack will increase that range to a more competitive 226 miles,  with 214 horsepower while managing to accelerate from 0-60 mph in 7.4 seconds. Easily able to charge with a standard household 120-volt outlet or a more powerful 240-volt outlet. Interested in driving a new 2021 Nissan Leaf?   
Drive New Nissan With Our Help at John Sisson Nissan Today!
Are you excited about getting a new car? So are we! At John Sisson Nissan, we're more than excited to help our customers, we're thrilled. Looking for a new option to buy or lease? Take a look at our newest vehicle inventory or our quality pre-owned vehicles. We can help sell your current vehicle or bring it back to life like new with an online service appointment at our service center. Allow our professional techs to get started on all repairs or maintenance work. 
Looking for options with any financial help, needs, or suggestions to help make paying for a vehicle easier? Apply for Auto financing. Stop by today and see what we can do for you at John Sisson Nissan right now.