Nissan Ariya Keeps The Same Sleek Look As Concept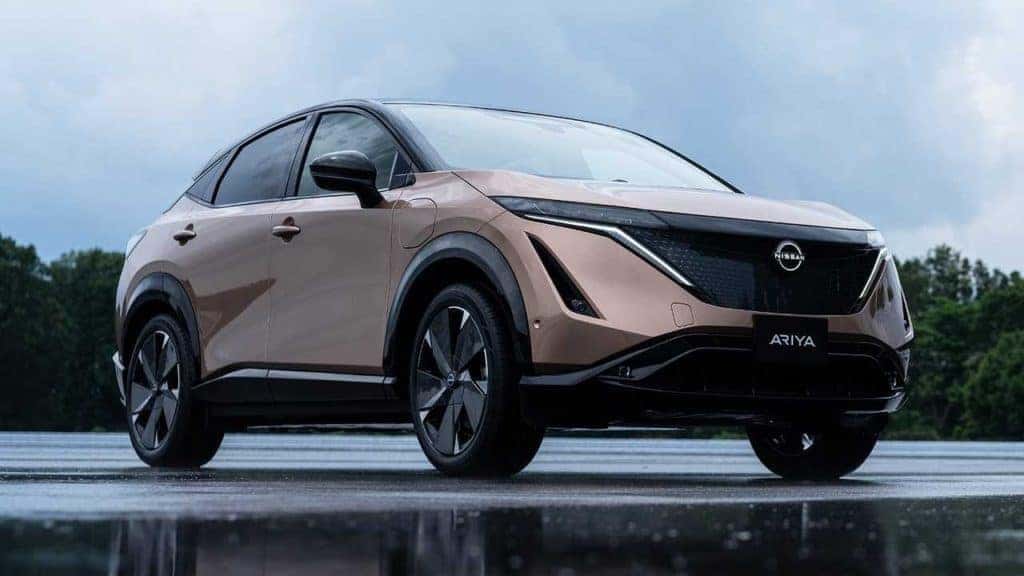 Photo credit: Nissan
The 2022 Nissan Ariya will begin to arrive at dealerships soon, Nissan has expectations that have been set quite high being one of the first automakers to begin the electric vehicle era. The fully electric Nissan Leaf model marked its 10th anniversary and Nissan continues to push toward a new zero-carbon emission future. The long-overdue mid-size electric crossover is the purest expression of Nissan Intelligent Mobility. Offering a luxurious style, powerful acceleration, and a smooth quiet operation the Ariya surpasses all levels. Set to include two-wheel-drive and all-wheel-drive variants, the 2022 Ariya will set the tone for future electric vehicles with the latest technology available for customers. Here's a look at what buyers can expect from the 2022 Nissan Ariya. 
What Makes The 2022 Ariya Stand Out
The gorgeous appearance of the 2022 Nissan Ariya will swipe buyers off their feet, changing the standard for an electric vehicle's looks with a seamlessly integrated front grille imbued with the Kumiko traditional 3D pattern as the Ariya does not need a vented grille. The Ariya's Dual motors do not generate the same amount of heat as a conventional engine would. The front Nissan logo is made of 20 bright LED lights powered by the latest in battery technology, by positioning key components below the loading floor Nissan leaves more engine space. The battery is located under the floor of the Ariya to guarantee 50:50 weight distribution to help with handling. The 2022 Ariya offers two different battery options, a standard 63 kWh battery which is perfect for local daily drives, and an 87 kWh battery that better suits those traveling farther distances or trips. When equipped with the 87 kWh the 2022 Ariya can offer up to 300 miles of range on one charge.
Nissan Makes Safety A Priority 
The 2022 Nissan Ariya comes standard with Nissan Safety Shield® 360, a safety system that consists of many features to keep drivers safe. Together features including radar technology, cameras, and sonar work together to create a safety net to cover all sides of the vehicle. With optional upgrades, Nissan offers the ProPILOT Assist 2.0 which comes with an advanced all-wheel-control technology called e-4ORCE. With single motor trims the 2022 Ariya offers 215 horsepower, moving up to the dual motors buyers can enjoy 389 horsepower with instant acceleration. The ProPILOT Assist 2.0 Helps drivers control that exhilarating power with all-climate traction, Driver lane assistance, and Steering Assist. Buyers also receive Navi-link — it syncs with the navigation system that provides additional information to better predict traffic and speed limit changes. The 2022 Nissan Ariya is set to be the hottest EV on the market. Interested in going electric?          
Rush down to John Sisson Nissan and let us help you today!
We're all about helping our customers enjoy their shopping experience. We have a friendly and passionate sales team that will make your buying, leasing or selling needs easy for any of our newest vehicle inventory. We're here to help with any financial help, needs, or suggestions to help make paying for a vehicle easier. Apply for Auto financing with our assistance right now. Stop by today and see what we can do for you right now at John Sisson Nissan.
Don't forget we have a trained service team that can help with an online service appointment to get started on all maintenance work and repairs. We look forward to helping you at John Sisson Nissan!