Nissan Considering A Compact Electric Pickup Truck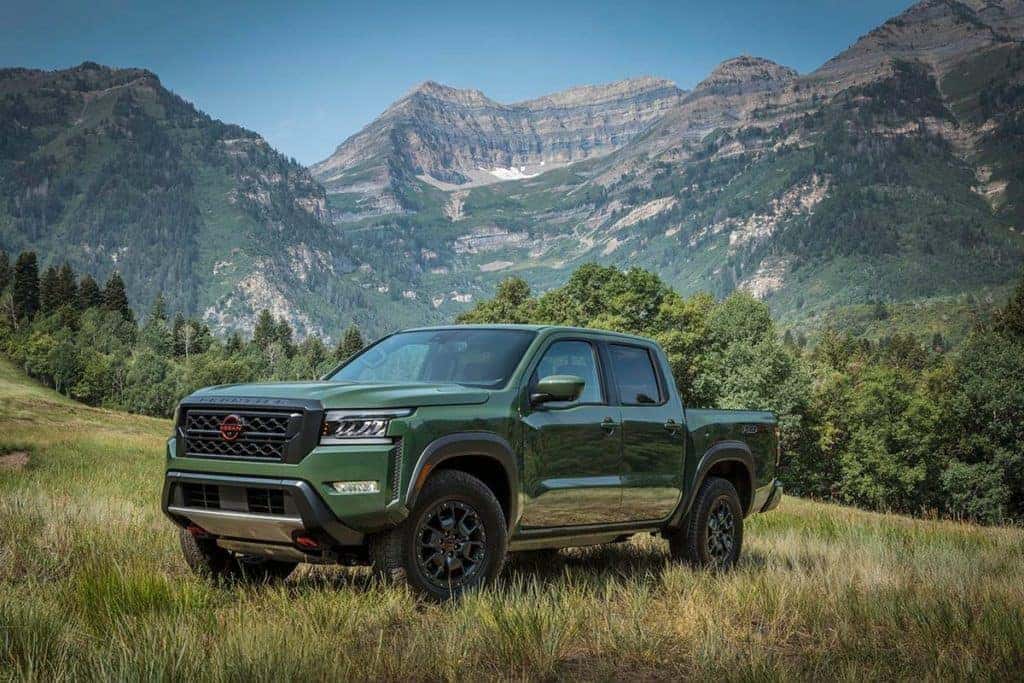 Photo credit: Nissan
Nissan is no stranger to the electric vehicle industry, having started on the ground floor with the Nissan Leaf. The Leaf gave Nissan a unique advantage of having nearly a decade working with electric vehicles before any other automakers even considered the idea. The current compact pickup truck Nissan offers is the 2022 Frontier, the Frontier has served as Nissan's compact truck model for North America since 1997. Nissan has a long history with electric vehicles, but they also have a serious compact truck legacy. As a response to both the goal of zero-emissions and alternative fuel options, Nissan will study the idea of an electric compact truck. What would that truck look like?   
"There are all kinds of things under discussion. I don't know that there is any serious discussion there at this point. I could see that coming. The pickup area is kind of interesting. There will be a consumer that's looking more for a lifestyle vehicle that they can put all their gear in and go off-roading." said Nissan's VP of sales and regional operations in the United States, Judy Wheeler
Nissan would have many different ways to approach the electric compact truck, of course the 2022 Nissan Frontier would be the obvious choice. The Frontier could carry the same electric motor inside of the 2022 Nissan Ariya, which is set to arrive in dealerships soon. Using dual-motors like that inside the 2022 Ariya will produce 389 horsepower with instant acceleration, which could be a good place to start with the electric Frontier. The competition is beginning to fire up in the electric truck segment due to companies and private owners trying to save on fuel costs and low carbon emissions. Although not everyone is looking for a full-size truck, Nissan would be the only automaker to manufacture a compact truck leaving the automaker to stand alone. Now, buyers can only hope Nissan will move quickly in figuring out the details, the automaker has all the tools it needs at hand.   
The current  2022 Frontier is powered by the brand new 3.8-Liter V6 engine, capable of producing an impressive 310 horsepower and 281 pound-feet of torque. It pairs with a nine-speed automatic transmission that's given an expanded lockup area, a new high-response electro-hydraulic system, a long input shaft, and a 99 percent wider gear range compared to the old five-speed. Steering and suspension have also been revised, the Frontier's hydraulic steering rack has been adjusted to deliver a better on-center feel which Nissan says will prove less taxing on drivers taking long trips. Inside the 2022 Frontier receives an all-new redesign, adding all-new technology and zero-gravity seats. Interested in driving an all-new 2022 Nissan Frontier? 
Drive New Nissan With Our Help at John Sisson Nissan Today!
Are you excited about getting a new car? So are we! At John Sisson Nissan, we're more than excited to help our customers, we're thrilled. Looking for a new option to buy or lease? Take a look at our newest vehicle inventory or our quality pre-owned vehicles. We can help sell your current vehicle or bring it back to life like new with an online service appointment at our service center. Allow our professional techs to get started on all repairs or maintenance work. 
Looking for options with any financial help, needs, or suggestions to help make paying for a vehicle easier? Apply for Auto financing. Stop by today and see what we can do for you at John Sisson Nissan right now.