Nissan Considering The Release of Nismo-branded Trucks And SUVs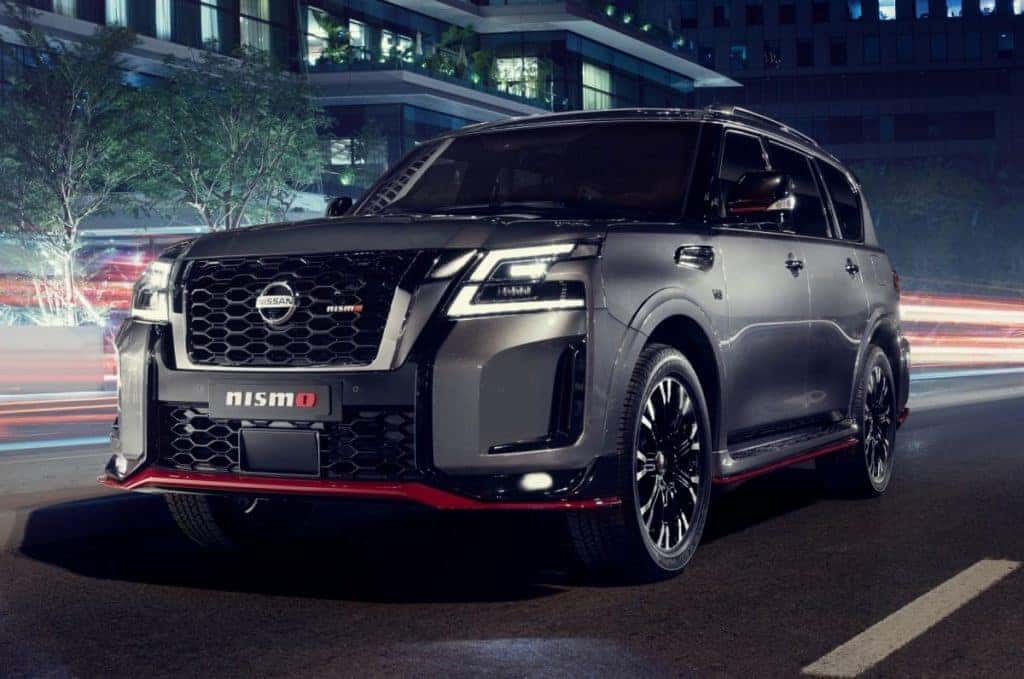 Photo credit: Nissan
Nissan is currently in discussions with the thought of offering more Nismo-badged vehicles in the U.S. The automaker wants to put special focus on its truck and crossover segments. Currently, Nissan buyers in the U.S. looking for a Nismo upgrade only have one option and that option is the monstrous Nissan GT-R Nismo. The plan is to offer Nismo upgrades to vehicles in its lineup such as the Pathfinder, Armada, Frontier, and maybe even it's Rogue. With new upgrades to the lineup, buyers could possibly have a long list of options to personalize their Nissan vehicle to their liking. The automaker's global CEO Takao Katagiri mentioned in an interview that he wants to begin to offer more Nismo-badged vehicles.
Nissan has had a long history with Nismo-badged vehicles over the past years within its lineup. Beginning with the Nissan GT-R Nismo that produces 600 horsepower, and also offering the 370Z Nismo that sold out almost instantly with its 350 horsepower. Nismo versions of the Juke and Sentra were also offered in the U.S at some point. Nissan would make a huge decision to expand Nismo trims to trucks and SUVs in order to compete with other automakers' top-of-the-line trims. Currently, Nissan uses Pro-4X badging to identify its off-road models that come factory ready for any challenge or trail ahead. The automaker has adopted the Pro-4X badging as its performance brand trims. Although Nissan has already released the 2021 Nissan Patrol Nismo, albeit not for the U.S. 
 The 2021 Nissan Patrol Nismo debuted earlier this year but did not make it to the U.S due to the safety features not meeting U.S code. The tank-like vehicle comes with a reinforced body structure, visual mods like a body kit, and Carbon-fiber interior trim. That's not all, the 2021 Nissan Patrol Nismo even comes with a performance upgrade with more horsepower. The Patrol uses a tuned version of the familiar 5.6-liter V-8, with Nismo engineers adding an extra 28 horsepower for a grand total of 428 hp. The Patrol is the global version of the Nissan Armada, one of Nissan's most popular vehicles. Nissan fans can only wait to see what comes next from the automaker, but one thing is certain, any and all Nismo-badged vehicles will be reserved and sold very quickly due to its popularity. Interested in driving a new Nissan vehicle?
Drive New Nissan With Our Help at John Sisson Nissan Today!
At John Sisson Nissan, we're more than excited to help our customers and we have the right staff to make it happen. Searching for a new option to buy or lease? Take a look at our newest vehicle inventory or our quality pre-owned vehicles. We can help sell your current vehicle or bring it back to life like new with an online service appointment to our service center. Allow our professional techs to get started on all repairs or maintenance work.
We're here to help with any financial help, needs, or suggestions to help make paying for a vehicle easier, Apply for Auto financing. Reach out to us and see what we can do for you today at John Sisson Nissan.