The All-New 2022 Nissan Z To Arrive Soon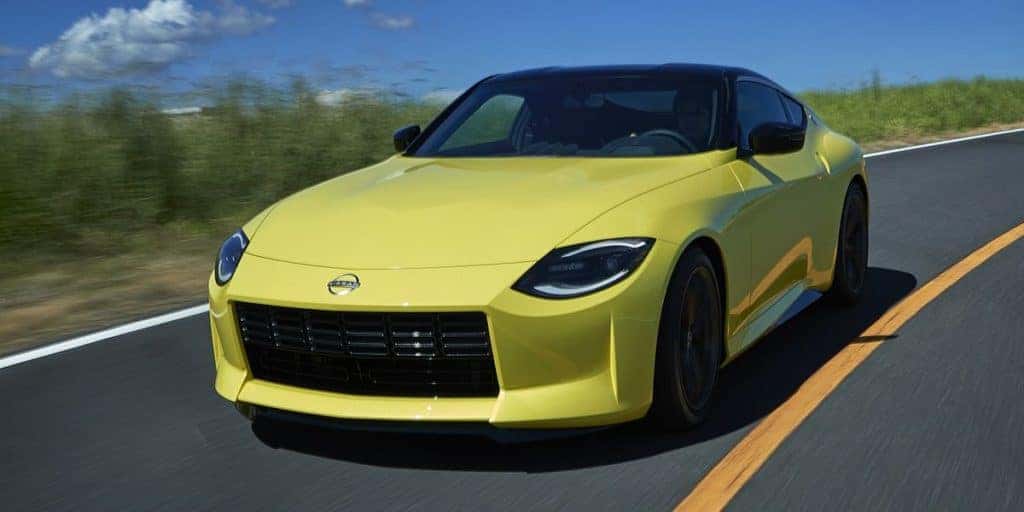 Photo credit: Nissan 
The wait is over, Nissan enthusiasts can finally stop holding their breath knowing that the all-new 2022 Nissan 400Z continues the legacy of the 350Z and 370Z. Beginning at an estimated starting MSRP of $40,000 (Plus destination fee), the 2022 400Z proves that Nissan hasn't given up on sports cars. The Nissan 400Z is currently on its 7th generation that first began back in 1969 with the 1st gen S30 model that set the blueprint for sports car proportions. A long hood, short rear deck, and wheels pushed out to the corners keep the Nissan 400Z true to its DNA, a look that clearly resembles the Z family. Now, let's break down what we know so far about the new Nissan 400Z.
"The Z, as a pure sports car, represents the spirit of Nissan. It's a key model in our Nissan NEXT transformation plan, and it's proof of our ability to do what others don't dare to do, from A to Z. As a Z fan myself, I'm excited to announce that the next Z is coming," said Nissan CEO Makoto Uchida. 
What's New For The Nissan Z?
The new 400Z is introduced with a sleek elegant shape, from the headlights that were inspired by the 240z to the taillights that borrow from the 300zx model. Nissan is known for its one-of-a-kind Nissan GT-R and its power, but unfortunately, the new 400Z will not be borrowing the outrageous 565-horsepower 3.8-liter that powers the GT-R. (The 2021 Nissan 300Z comes with 400 horsepower for comparison purposes.)
The 2022 Nissan 400Z will be powered by a 3.0-liter twin-turbo V6 that sends power from the rear and is capable of creating an estimated 400 horsepower. Enthusiasts are left to hope that Nissan will make a high-performance NISMO variant that could get a 400 horsepower engine under the hood. Nissan has promised buyers a six-speed manual transmission as standard on all 400Z trims, available driver-assistance features will keep drivers safe using Standard automated emergency braking with pedestrian detection, Lane-departure warning with lane-keeping assist, adaptive cruise control, and more.  
2022 Nissan 400Z Interior And Technology
The 2022 Nissan 400Z remains a two-seat coupe and receives a whole new modernization to its cabin with updated materials. While Nissan has not released the full details, we can expect genuine leather upholstery, power-adjustable seats, and dual-zone automatic climate control to be added to its trims. When it comes to technology Nissan has it all and although Nissan has not said it, buyers should expect upgrades like a fully digital gauge display, a touchscreen infotainment display, Apple CarPlay, Android Auto, and Nissan's latest NissanConnect user interface. Hopefully, we can confirm more in the upcoming weeks, it's safe to say the legacy of the Nissan Z family will continue to prosper for years to come. Interested in staying informed about the 2022 Nissan 400Z?              
Come visit us at John Sisson Nissan and let us help you today!
Interested in a new option to buy or lease? Take a look at our newest vehicle inventory or our quality pre-owned vehicles. We can help sell your current vehicle or bring it back to life like new with an online service appointment to our service center. Allow our professional techs to get started on all repairs or maintenance work. 
Looking for options with any financial help, needs, or suggestions to help make paying for a vehicle easier? Apply for Auto financing. Stop by today and see what we can do for you at John Sisson Nissan right now. We're ready to assist our readers with all their automotive needs.