The New Nissan Z GT500 Racecar is Unveiled At The Fuji International Speedway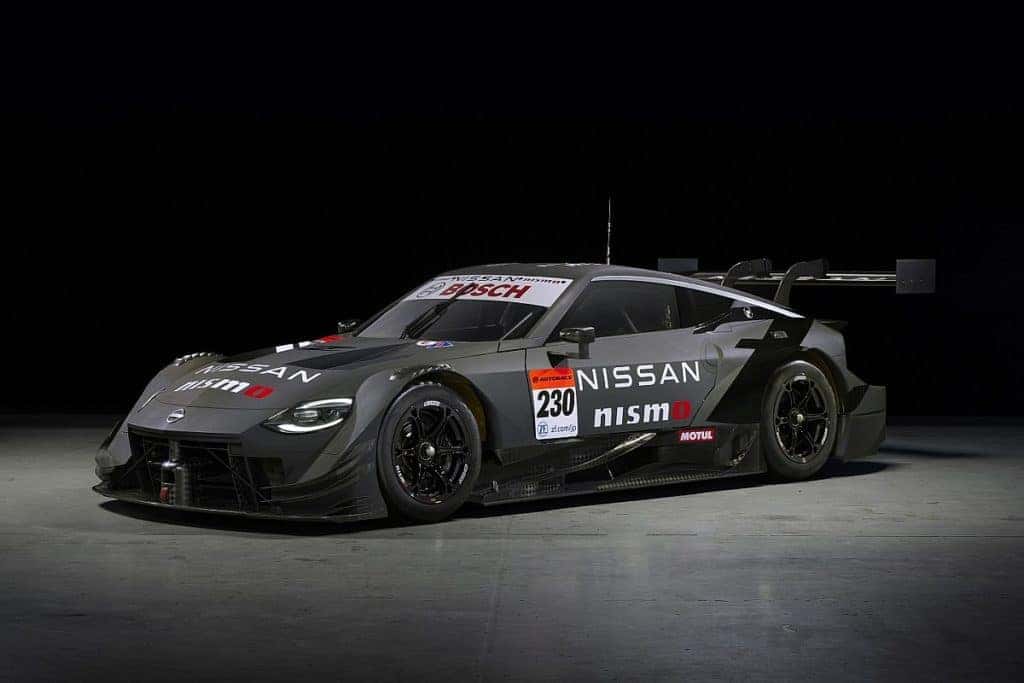 Photo credit: Nissan
Nissan Motor CO., Ltd and Nissan Motorsport International Co., Ltd unveiled an all-new design for the Nissan Z GT500 race car. The announcement happened at the Fuji International Speedway and it was also announced that the race car will participate in the Super GT series starting with the 2022 season. The project is possible due to the Nissan NEXT transformation plan which was announced in May 2021. The automaker has been transforming its business model to provide superior performance and value. The Super GT Series is a highly competitive race, featuring some of the world's best drivers and top-of-the-line performance race cars. 
"The Nissan Z GT500 symbolizes Nissan's spirit of taking on challenges and bringing excitement to life. Through our racing efforts, we continue to innovate our cars and we race to win with the same daring we have displayed so many times over the years," said Nissan COO Ashwani Gupta.
The Japanese automaker strives to bring excitement to customers through its newest innovations and features that Nissan engineers perfect. As early as the 1970's Nissan began racing in the United States and gained straight wins at the SCCA C Production Series competing with the S30 240Z race car.  In the 90's Nissan stepped it up to the Z32 300ZX and also had multiple wins at the IMSA Series. Nissan also participated in the JGTC/Super GT series with the Z43 in the 2000s and it led them to a series championship. Nissan is not new to the Super GT Series and is ready to compete with its all-new 2022 Nissan Z GT500 race car.
Unfortunately, Nissan didn't release any specs on the performance end but the Z GT500 is expected to have a 2.0-liter turbocharged inline-4 engine that should generate 650 horsepower. The race car will feature a six-speed sequential transmission and rear-wheel drive. Packed with all of the safety features Nissan can offer to make sure the driver can race in the safest manner possible. Nissan is also preparing for its release of the all-new 2022 Nissan Z which will be rolling into dealerships soon for buyers to enjoy a bit of Nissan's top performance. Let's take a quick look at what the 2022 Nissan Z will feature.
The 2022 Nissan Z will be powered by a 3.0-liter twin-turbo V6 that sends power from the rear and is capable of creating an estimated 400 horsepower. Enthusiasts are left to hope that Nissan will make a high-performance NISMO variant that could get a higher horsepower engine under the hood. Nissan has promised buyers a six-speed manual transmission as standard on all Z trims but they will offer automatic trims too. Lane-departure warning with lane-keeping assist, adaptive cruise control, and more available safety features help keep drivers aware. Interested in finding out more about the 2022 Nissan Z?
Drive New Nissan With Our Help at John Sisson Nissan Today!
Are you excited about getting a new car? So are we! At John Sisson Nissan, we're more than excited to help our customers, we're thrilled. Looking for a new option to buy or lease? Take a look at our newest vehicle inventory or our quality pre-owned vehicles. We can help sell your current vehicle or bring it back to life like new with an online service appointment at our service center. Allow our professional techs to get started on all repairs or maintenance work. 
Looking for options with any financial help, needs, or suggestions to help make paying for a vehicle easier? Apply for Auto financing. Stop by today and see what we can do for you at John Sisson Nissan right now.