"Alexa Start My Car": Nissan And Amazon Alexa Services Merge Together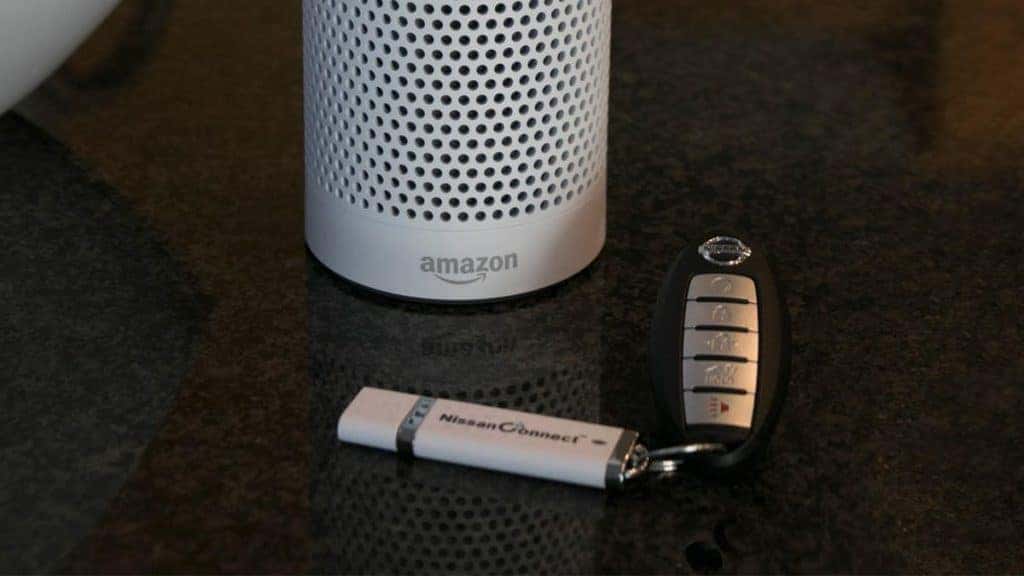 Photo credit: Nissan
Nissan has become the first automotive manufacturer to support voice command through the NissanConnect Service Skill. Customers can now ask Alexa to start, lock and unlock their vehicles with a simple request like " Alexa, start my car". Alexa is Amazon's intelligent voice AI, a system that has changed households all around the world allowing homeowners to control various devices. An Amazon Alexa skill set can be used through an Amazon Echo device, and control everything from music to the lights in the room if set up correctly with the necessary devices. The powerhouse automaker has now partnered with Amazon in an effort to link both of the companies' services with the vehicle.
"This advancement with Amazon's Alexa makes owning a Nissan vehicle that much easier," said Jared Haslam, vice president, product planning, Nissan U.S.A. and Canada. "Our customers integrate their vehicles with their lives, and certainly integrate Alexa with their lives, so this combination could not be more ideal." 
Nissan has made history with Amazon, becoming the first automaker to work with Amazon on new features that make it easier and direct for customers to control vehicle functions. Although the system requires a Nissan vehicle from 2016 through 2021 and forward, equipped with NissanConnect Services and of course an Alexa-enabled home system. The NissanConnect Services "Skill" update is immediately available to use and extends the capability of controlling multiple Nissans per household. Nissan can personalize the names of each vehicle for each request; for example, "Alexa start my Titan" or "Alexa start my Rogue". In addition, Alexa can also keep owners at ease by allowing them to lock/unlock their vehicle from the comfort of their living room or while gone on vacation and happen to forget to lock the vehicle.
NissanConnect Services offers a load of different services for buyers, whether they're looking for features that help stream music or troubleshoot any issues within the vehicle. All 2020 and 2021 Nissan models come equipped with a three-year included trial of NissanConnect Services Select and a six-month trial of NissanConnect Services Premium Plus. The direct link to security, convenience, and confidence for Nissan owners. NissanConnect Services can be accessed from inside the vehicle, on a computer, on a smartphone or smartwatch app, and with Amazon Alexa or Google Assistant.  
Nissan owners with the following vehicles equipped and enrolled with NissanConnect Services can start enjoying Alexa even more today:
Drive New Nissan With Our Help at John Sisson Nissan Today!
Are you excited about getting a new car? So are we! At John Sisson Nissan, we're more than excited to help our customers, we're thrilled. Looking for a new option to buy or lease? Take a look at our newest vehicle inventory or our quality pre-owned vehicles. We can help sell your current vehicle or bring it back to life like new with an online service appointment at our service center. Allow our professional techs to get started on all repairs or maintenance work. 
Looking for options with any financial help, needs, or suggestions to help make paying for a vehicle easier? Apply for Auto financing. Stop by today and see what we can do for you at John Sisson Nissan right now.