Nissan e.dams Announces New Formula E Driver Maximilian Guenther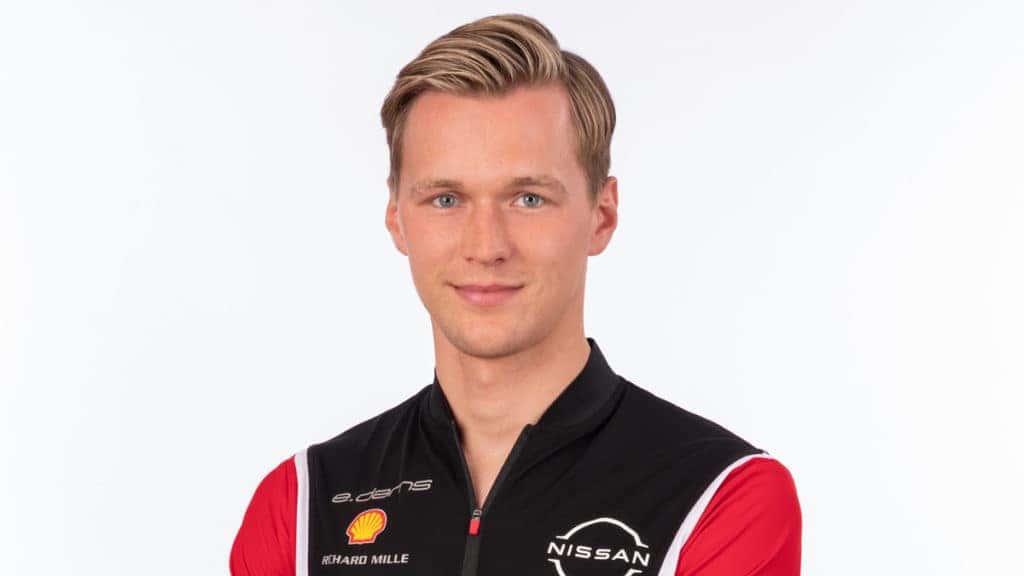 Photo credit: Nissan
Nissan has announced how excited it is to welcome Maximilian Guenther as the newest Nissan e.dams Formula E race driver. Guenther will partner up with Sebastien Buemi from season eight of the ABB FIA Formula E World Championship. The German racer has had three victories and a second-place podium showing incredible skills in the all-electric Formula E racing series. This follows his success in junior categories where he became a runner-up in the FIA Formula 3 Championship scoring 10 race wins in total. Guenther moved into FIA Formula 2 earning a race victory and a podium, with his rookie season in Formula E starting in 2018.
"Our long-term commitment to Formula E gives us a powerful platform from which to demonstrate the exciting performance of our zero-emission EV technology, and how racing in the all-electric series helps us build better cars for our customers through our track-to-road technology transfer engineering collaboration," said Ashwani Gupta, chief operating officer at Nissan Motor Co., Ltd.
Guenther was very excited about the announcement, he had this to say: "It makes me feel very proud to become part of the Nissan e.dams family. The team has big ambitions in the ABB FIA Formula E World Championship and I'm full of motivation to contribute to the success of this project. To compete for one of the biggest car manufacturers in the world is an honor and a great new step in my career. I'm looking forward to this exciting journey."
Nissan is ready to move forward to season eight (2021/2022), its fourth season in Formula E, to continue to shape and restructure its performance, technology, and activities for the series. Nissan races in Formula E to bring the excitement and fun of zero-emission electric vehicles to s global audience. Nissan has a future goal of achieving Carbon Neutrality by 2050 and has shown a real commitment with its latest fully electric 2022 Nissan Ariya SUV ready to arrive in dealerships soon. Committing to shifting the automaker's production towards the electric era has been a goal for Nissan since they released the first mass-produced fully electrified Nissan Leaf 10 years ago. Guenther's teammate Sebastien Buemi was also excited to welcome him to the team.
"It is great news to be partnering with Maximilian from season eight. He's an impressive driver with lots of pace, and I can't wait to work together with him. I feel like we're in a great place to pursue success and hopefully clinch some victories next season." said Sebastien Buemi
Drive New Nissan With Our Help at John Sisson Nissan Today!
Are you excited about getting a new car? So are we! At John Sisson Nissan, we're more than excited to help our customers, we're thrilled. Looking for a new option to buy or lease? Take a look at our newest vehicle inventory or our quality pre-owned vehicles. We can help sell your current vehicle or bring it back to life like new with an online service appointment at our service center. Allow our professional techs to get started on all repairs or maintenance work.
Looking for options with any financial help, needs, or suggestions to help make paying for a vehicle easier? Apply for Auto financing. Stop by today and see what we can do for you at John Sisson Nissan right now.