Nissan GT-R Set To Appear In The New Transformers Movie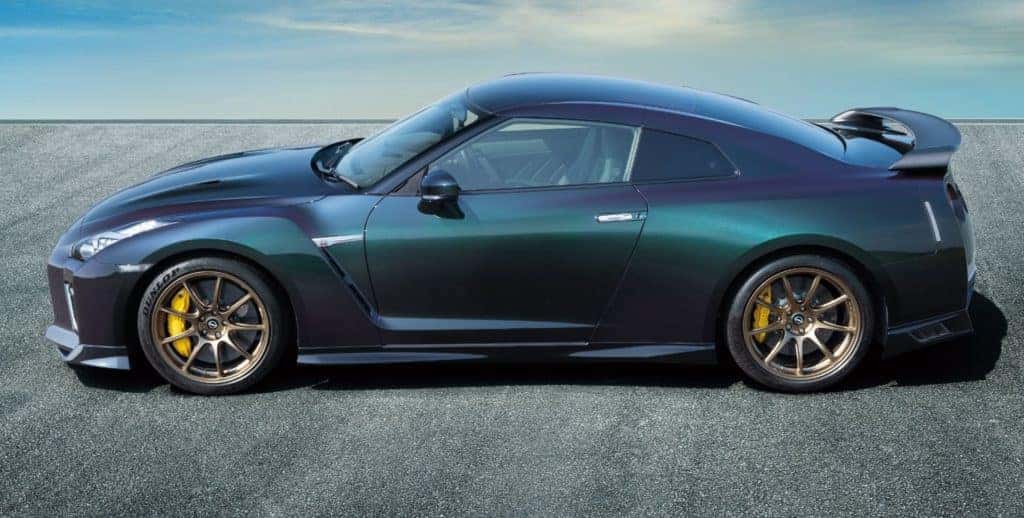 Photo credit: Nissan
The Nissan GT-R will make an appearance in the all-new Transformers movie, becoming one of the actual transformers. Transformers: Rise of the Beasts is set to arrive in theaters later this year, but the movie plot is still under wraps. What we do know is that the movie is set to take place in 1994 and will include a wide variety of vehicles. The Transformer movies became an instant classic worldwide when it was first released in 2007. The Nissan GT-R has earned the nickname Godzilla, and it carries that name with the same amount of power as Godzilla. 
The newest 2022 Nissan GT-R is set to be the end of an iconic era. Nissan first brought the supercar to market in 2007 and now, 14 years later fans all over the world can't get enough of it. The monstrous performance-based vehicle can go 0-60 in just 2.9 seconds. Let's take a second to really imagine that. What is possible in just 2.9 seconds, maybe blink twice, take two breaths, well in those two seconds the 2022 GT-R takes lightning speed to reach 60 mph. Nissan is ending the era of the GT-R with the understanding that it is moving into the electric era. The Japanese automaker has made the promise of an all-new electric supercar that will soon be revealed. An all-electric supercar will change the way the world looks at performance. 
Now, let's not lose sight of what an honor it is to be welcomed to the Transformer family. The 2022 Nissan GT-R is equipped with a twin-turbo 3.8-liter V-6 engine under the hood. The 2022 Nissan GT-R generates up to 565 horsepower, and 467 lb-ft of torque. While Nissan grows into the electric market, it uses its knowledge from the first massed-produced fully electric vehicle the Nissan Leaf. The Nissan Leaf is currently celebrating a decade of serving on the market while leaving no carbon footprint and creating a safer world for all. Interested in finding out more about the Last final 2022 Nissan GT-R? 
Drive New Nissan With Our Help at John Sisson Nissan Today!
Are you excited about getting a new car? So are we! At John Sisson Nissan, we're more than excited to help our customers, we're thrilled. Looking for a new option to buy or lease? Take a look at our newest vehicle inventory or our quality pre-owned vehicles. We can help sell your current vehicle or bring it back to life like new with an online service appointment at our service center. Allow our professional techs to get started on all repairs or maintenance work. 
Looking for options with any financial help, needs, or suggestions to help make paying for a vehicle easier? Apply for Auto financing. Stop by today and see what we can do for you at John Sisson Nissan right now.