Nissan's 2022 GT-R Will Be The End Of An Era And The Start To An Electric Path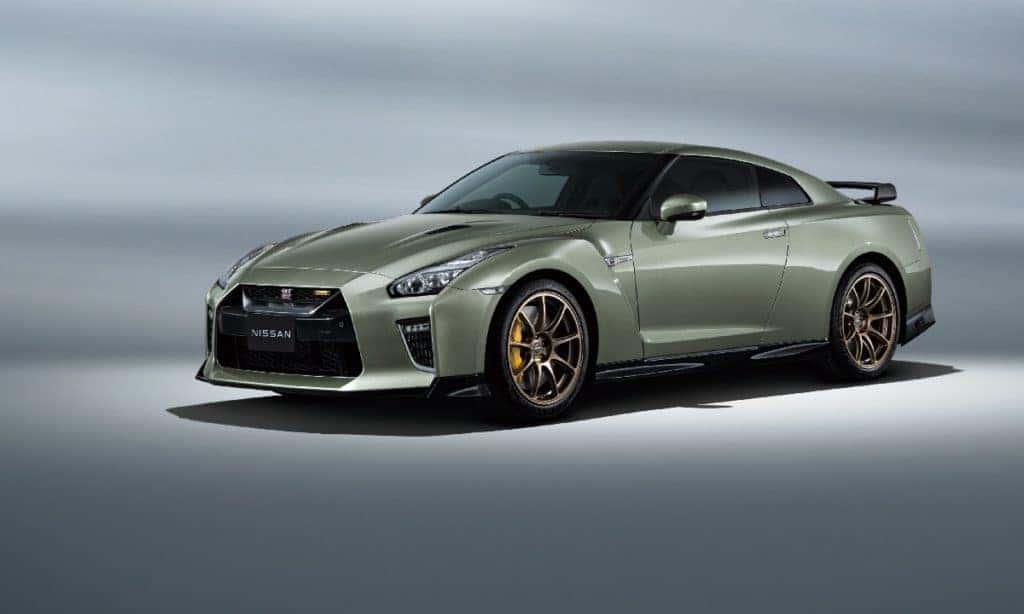 Photo credit: Nissan
The new 2022 Nissan GT-R exemplifies the power, performance, and technology that are associated with the Nissan brand. Equipped with a monstrous 600 horsepower paired with seamless handling ability, the 2022 Nissan GT-R enables drivers to take the wheel of a true supercar. Nissan will continue to push the limits of the GT-R model, as they are working towards producing a fully electric GT-R model that will likely outperform current combustion engine models. Now, let's take a closer look at the specifications for the new 2022 Nissan GT-R.The trims for the 2022 Nissan GT-Rwill include the Premium, Track Edition, and NISMO, as well as a NISMO Special Edition model. 
Although Nissan has not clarified how many models will be made available in North America, the 2022 Nissan GT-R NISMO Special Edition will be sold in limited numbers and will be uniquely identified by a special Stealth Gray exterior paint, carbon fiber hood, and 20-inch black wheels with red accents. The 2022 Nissan GT-R packs immense power with a twin-turbocharged and an intercooled 3.8-liter six-cylinder engine that generates 565 horsepower and 467 lb./ft torque. Track Edition and NISMO models for the 2022 Nissan GT-R will benefit from a tuned-up engine that pumps out 600 horsepower and 481 lb-ft of torque. The 2022 Nissan GT-R NISMO is capable of propelling from 0-60 mph in just 2.9 seconds, all while maintaining a quiet interior cabin thanks to active sound cancellation. 
All of this power is routed to an all-wheel-drive six-speed automatic transmission with manual shifting mode giving drivers the ultimate experience. The 2022 Nissan GT-R's responsive steering, strong structure, and flexible suspension will leave even the most casual of drivers in a state of total bliss. The interior of the 2022 Nissan GT-R features leather and suede upholstery, a Premium Bose audio system, dual-zone climate control, and heated front seats. In addition, the 2022 Nissan GT-R is equipped with an 8.0-inch touchscreen with built-in navigation, Apple CarPlay and Android capability. 
After 14 years of the iconic Nissan GT-R roaring through the streets, the GT-R will soon roll by with a much softer tone than we have been accustomed to for over a decade. Nissan has planned for several years to transition towards a fully electric lineup, including the esteemed GT-R. Nissan CEO Makota Uchida stated that the company is aiming to engineer an electric engine for future models that mimics, or exceeds, the power of the current twin-turbocharged V6 engine in the 2022 GT-R. As the automotive industry makes the move towards the electric era, Nissan hopes to set the standard for electric supercars. The 2022 Nissan GT-R provides explosive power and remarkable handling; however, drivers should expect an enhanced electric Nissan GT-R sooner rather than later.
Drive New Nissan With Our Help at John Sisson Nissan Today!
Are you excited about getting a new car? So are we! At John Sisson Nissan, we're more than excited to help our customers, we're thrilled. Looking for a new option to buy or lease? Take a look at our newest vehicle inventory or our quality pre-owned vehicles. We can help sell your current vehicle or bring it back to life like new with an online service appointment at our service center. Allow our professional techs to get started on all repairs or maintenance work. 
Looking for options with any financial help, needs, or suggestions to help make paying for a vehicle easier? Apply for Auto financing. Stop by today and see what we can do for you at John Sisson Nissan right now.