Nissan's Latest Electric Vehicles Offer An Augmented Reality Experience Via Smartphones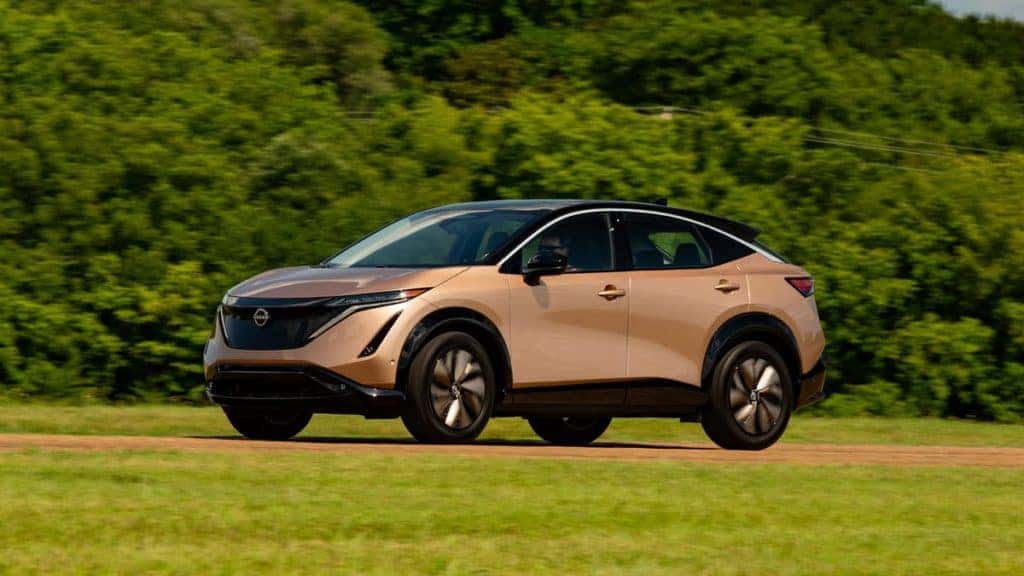 Photo credit:Nissan
Nissan's latest electric vehicles will be connected directly to customers' phones, and into their homes with a new augmented reality (AR) experience. This new AR experience highlights the new 2023 Nissan ARIYA all-electric models, Nissan LEAF, and the recently unveiled Nissan Formula E vehicle, featuring a new cherry blossom livery for Formula E season 9. The new AR electrification content will feature new ambassador and Academy Award-winning actress Brie Larson. Let's talk a little more about Nissan's AR World EV.
The new AR augmented reality experience is part of Nissan's campaign for the electrification of the Ambition 2030 plan. This new experience will provide new promotions which will be available on mobile devices, social networks, TV, Smart TV, Twitch, YouTube, and other digital platforms. Upon entering any of these platforms the viewer will see a QR code on their screen that will take them to enjoy this new augmented reality (AR) experience. This great AR Electrification Experience transports users to a world in which they can take a very detailed look at the new three Nissan models the 2023 ARIYA, the 2023 LEAF, and the new Formula E, each of these three vehicles will be in a virtual environment where viewers will have the opportunity to interact with the vehicles. 
In the course of this great journey, viewers will be able to explore great landscapes such as the Arctic, nature, and the city while the great Actress Brie Larson makes her appearance in a video in which she explains some of the great benefits that electrification grants.  As viewers complete their journey through each world of Nissan's AR World of EV, they will have the opportunity to begin an AR experience in which viewers can visualize what it would be like to drive each vehicle to their home, office, or anywhere in the real world.
"This innovative experience harnesses the power of AR to immerse viewers in the exciting world of electrification while showcasing our new Ariya 2023. Launching a forward-thinking vehicle as ARIYA deserves AR's advanced capabilities to highlight Nissan's decades of experience with electric vehicles and our enthusiastic drive toward electric mobility accessible to all," said Allyson Witherspoon, vice president, and U.S. marketing director, Nissan USA.
Nissan Ambition 2030 is Nissan's new long-term vision to empower electric mobility. Nissan plans to become a sustainable company due to the great environmental and social needs and criticisms from various customers. With this vision, Nissan wants to make the world a cleaner, safer, and more inclusive place and also plans to provide a strategic value to enhance travel by offering the customer great experiences with safety, all this will be achieved through partnerships and empowering society to build a better intelligent ecosystem with great mobility. Over these ten years, Nissan will be charged with delivering exciting electric vehicles equipped with great technological innovations while growing its operations around the world. Ambition 2030 aims to make Nissan a carbon-neutral company throughout the life cycle of its products by 2050.
Drive New Nissan With Our Help at John Sisson Nissan Today!
At John Sisson Nissan, we're more than excited to help our customers and we have the right staff to make it happen. Searching for a new option to buy or lease? Take a look at our newest vehicle inventory or our quality pre-owned vehicles. We can help sell your current vehicle or bring it back to life like new with an online service appointment to our service center. Allow our professional techs to get started on all repairs or maintenance work.
We're here to help with any financial help, needs, or suggestions to help make paying for a vehicle easier, Apply for Auto financing. Reach out to us and see what we can do for you today at John Sisson Nissan.