Nissan Post Four Best-In-Class Vehicles In The 2021 AutoPacific Awards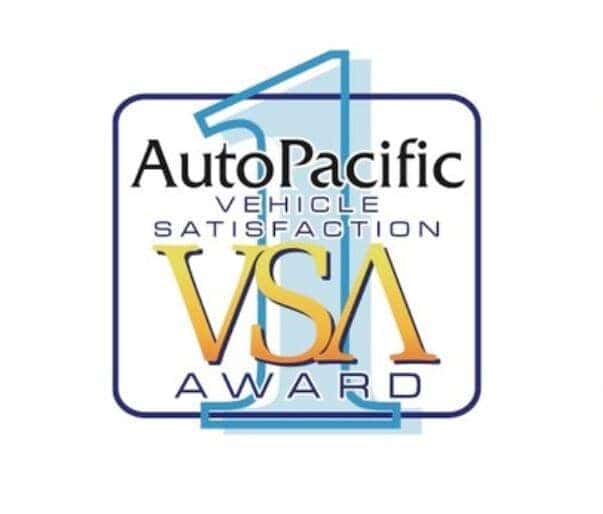 Photo credit: Auto Pacific
Nissan continues to push to manufacture the best vehicles available on the market today worldwide. Four of Nissan's most popular vehicles have won Best-in-class in AutoPacific's 25th annual Vehicle Satisfaction Awards (VSAs). The four vehicles received a complete redesign or extensive update as part of Nissan's NEXT plan. The automaker's global plans to completely transform its product lineup, as well as its business and company culture. The plan also extends to Nissans Carbon Neutrality Goal for 2050. A common goal with all automakers around the world is to create a cleaner vehicle for the environment and a cleaner way to make that vehicle. Let's take a look at what four vehicles received the award and what Nissan Plans to do next.  
"Our investment in reinventing Nissan's product lineup is paying off in terms of customer excitement and satisfaction," said Mike Colleran, senior vice president, Nissan U.S. Marketing and Sales. "With even more exciting all-new models at, and coming to, showrooms like the 2022 Pathfinder, Frontier, next-generation Z, and all-electric Ariya, we think customers will continue to be thrilled by the 'new' Nissan."
Nissan's NEXT plan is set to redesign all of its current lineup, experiencing new thrilling vehicles like the 2022 Nissan 400Z that is set to arrive in dealerships later in August 2021. The 400z is the start of a new chapter for the Z family, the Next Plan also begins the rise of the electric crossover to pure sports car excitement that has been exhilarating drivers for more than 50 years. Nissan began the movement a decade ago with the very first fully electric Nissan Leaf. Now Nissan will introduce the newest electric vehicle to join the family, the 2022 Nissan Ariya, the long-awaited mid-size electric crossover. 
Due to the redesign from the Nissan NEXT plan four Nissan vehicles were awarded Best-in-Class at the 2021 AutoPacific Vehicle Satisfaction Awards. The four vehicles included the 2021 Rogue, 2021 Armada, 2021 Versa, and 2021 Sentra. AutoPacific determines winners in a range of categories in a vehicle satisfaction survey of 89,000 new car and light truck owners. The owners objectively measure 36 individual attributes ranging from driving performance to interior design. Here's a look at what each vehicle was voted best-in-class.
2021 Rogue – Most Satisfying Mid-Size Crossover SUV
The 2021 Rogue remains one of the segment's best sellers and has proven to be the exact hit the Nissan brand has banked on for success in the U.S. market. Instead of betting on individual attributes to pull in satisfied buyers, the Rogue delivers a wide range of satisfying features from its roomy cabin and cavernous cargo area, to sharp looks, available all-wheel drive, and standard safety tech.
2021 Armada – Most Satisfying Large SUV
Nissan's full-size 2021 Armada wins over the hearts of its owners and was christened the most satisfying Large SUV for the third year in a row. Even amid the present competition of other grand three-row SUVs, Armada owners rate their SUV at or near the top in 29 of the 36 measured attributes.
2021 Sentra – Most Satisfying Compact Car
The 2021 Sentra is a slick, well-executed product and its base of owners impressively rank it equally or more satisfying in all 36 surveyed attributes. Of the highest marks of praise, Sentra owners appreciate its sharp exterior styling and available color palette, straightforward and modern cabin, passenger roominess, driver's seat visibility, stellar fuel economy, braking, ride and handling, and power and acceleration.
2021 Versa – Most Satisfying Subcompact Car
Similar to the Sentra's accolades, owners rank the  2021 Versa equal to or higher than the competition in 33 of the 36 attributes measured. Subcompact sedans don't have to look bland or scale back on creature comforts, as Versa owners are particularly satisfied with its exterior styling and proportions, driver's seat visibility, interior design, front-seat comfort, passenger roominess, high fuel economy, along with both handling and braking. From sleek styling to a generous amount of standard equipment, Versa owners are quite happy with the budget-friendly price they paid for.         
Drive New Nissan With Our Help at John Sisson Nissan Today!
At John Sisson Nissan, we're more than excited to help our customers and we have the right staff to make it happen. Searching for a new option to buy or lease? Take a look at our newest vehicle inventory or our quality pre-owned vehicles. We can help sell your current vehicle or bring it back to life like new with an online service appointment to our service center. Allow our professional techs to get started on all repairs or maintenance work.
We're here to help with any financial help, needs, or suggestions to help make paying for a vehicle easier, Apply for Auto financing. Reach out to us and see what we can do for you today at John Sisson Nissan.